July Update: Shop Goodies
Hello hello! Somehow it's already the end of July! As always, it was a pretty busy month, with successful cons, comics underway, and new merch! Also, unfortunately, heatwaves. But hey! We made it, so let's take a little dive into what went down, and what's to come…
MYTH RETOLD

Myth Retold is a series of short novels retelling Greek Myths with a queer spin.
We have officially sold out of the risograph print of Iphigenia, and have restocked it in the format of the other two prints of Medusa and Atalanta! This version is not illustrated, but comes in a beautiful book with hotstamps and spot foil. Plus, the story is still the same! This one follows the myth of Iphigenia, the woman sacrificed to Artemis to start the Trojan war. In this version, Artemis kidnaps her at her sacrifice… and perhaps a little romance blooms.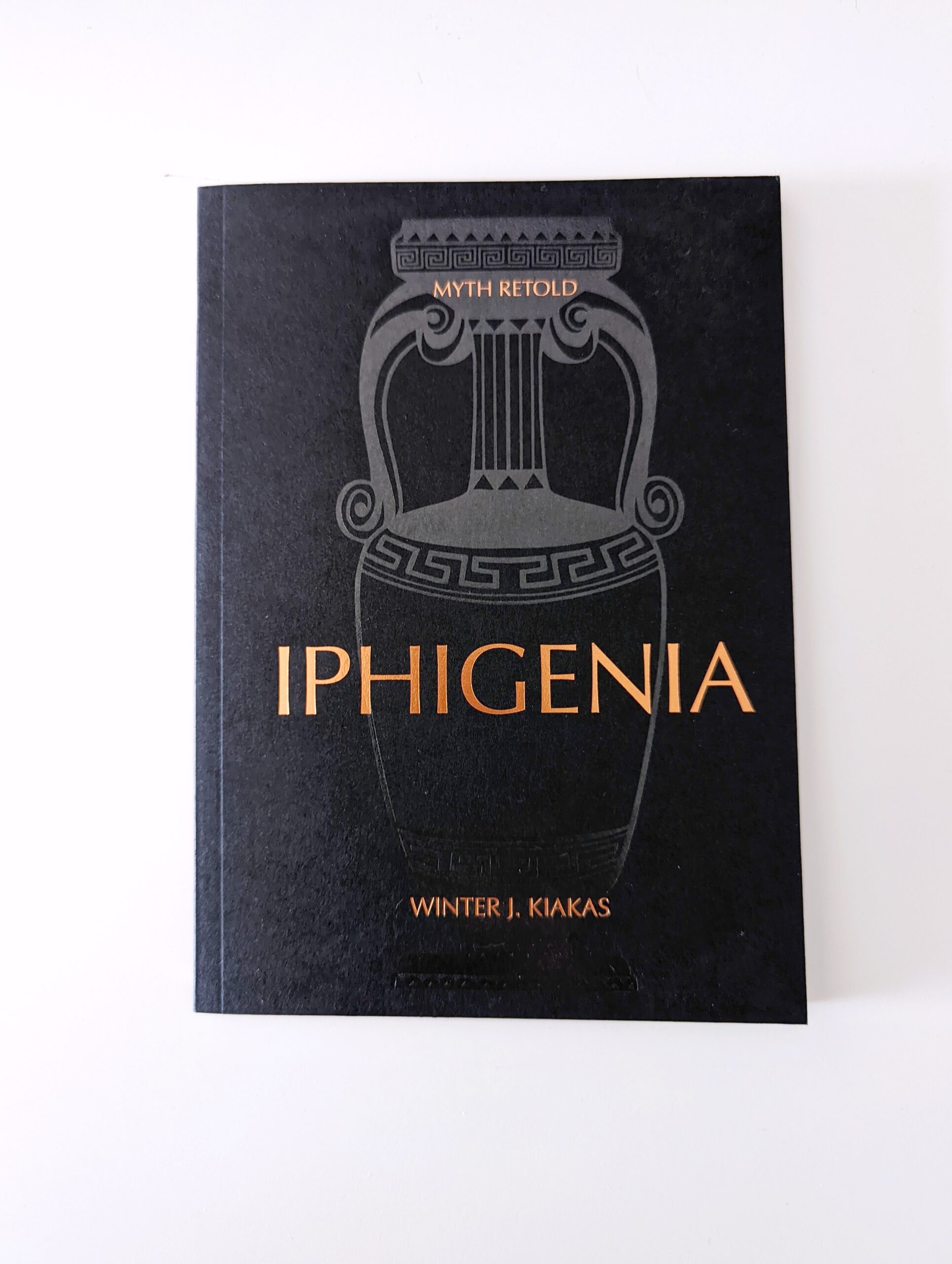 You can get it here! Winter has also begun the next installment in Myth Retold–no release date yet, but this one will follow the myth of Icarus!
SHOP STUFF
With the success of Montreal Comiccon, we were able to produce a handful of new minimerch that we were dying to finally make! We've been making a lot of "big" stuff lately (books, blankets, even the cards), so it was really great to be able to make some simple little things: in this case, charms, stickers and magnets!
This vampire magnet set comes with all four little headshots! They're 2″ and printed with a matte finish. A perfect little fridge display! Or wherever magnets stick. Get them here!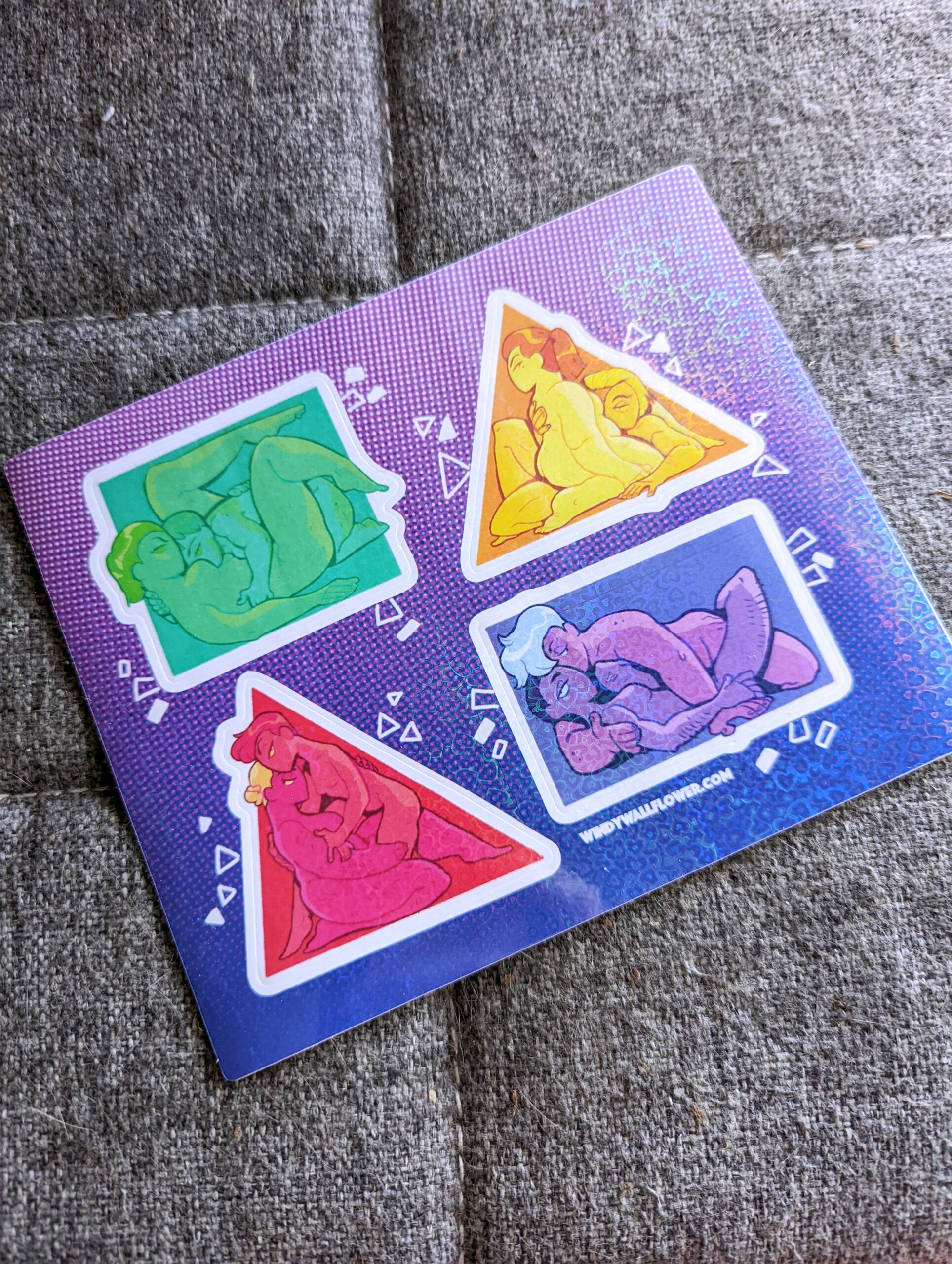 This body shapes sticker sheet contains four slightly spicy stickers, printed with a holographic heart finish. Check it out here!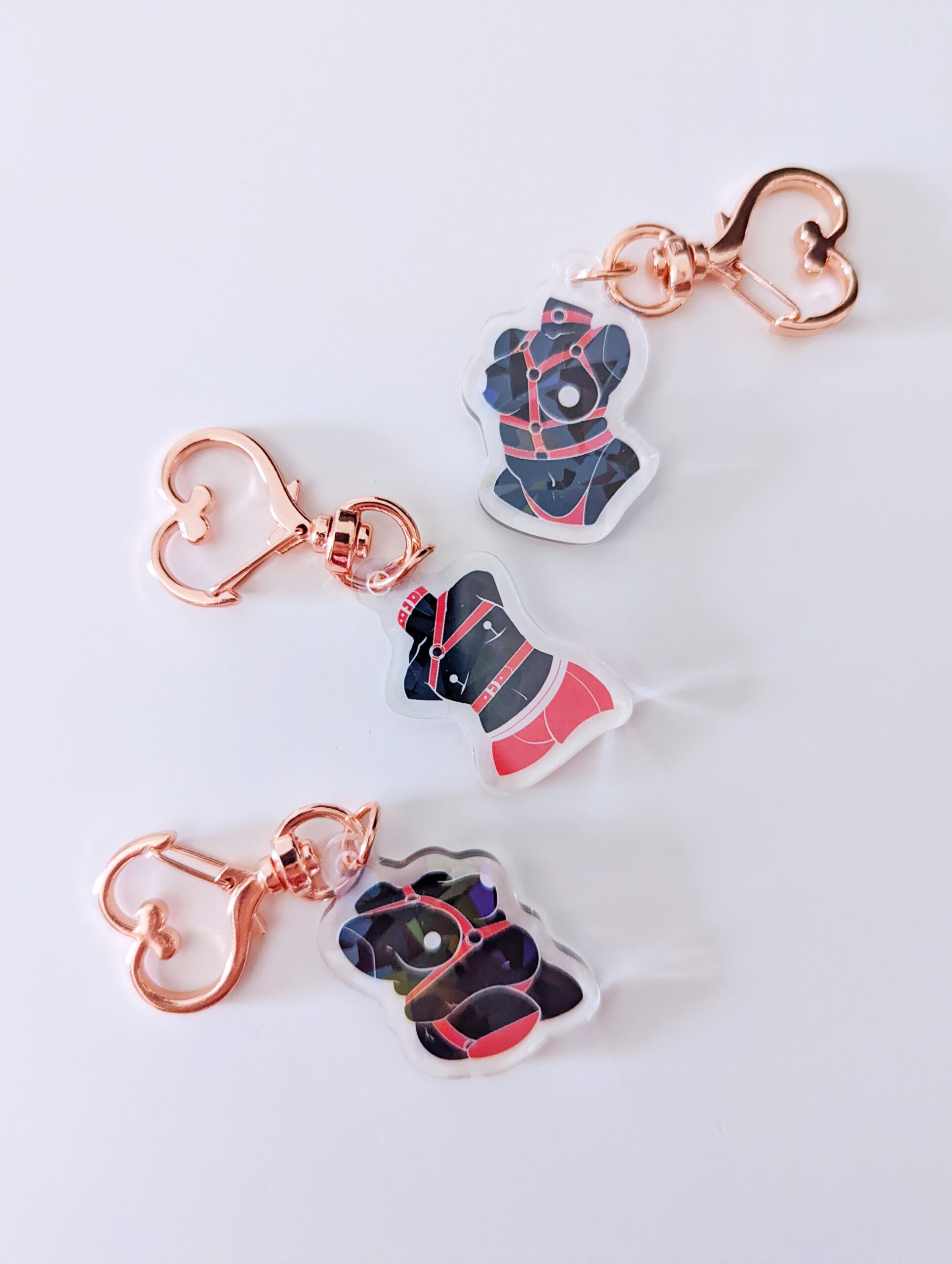 Finally we have some more spicy charms! You can buy two and get one free. They have a broken glass holographic effect to them. Find them here!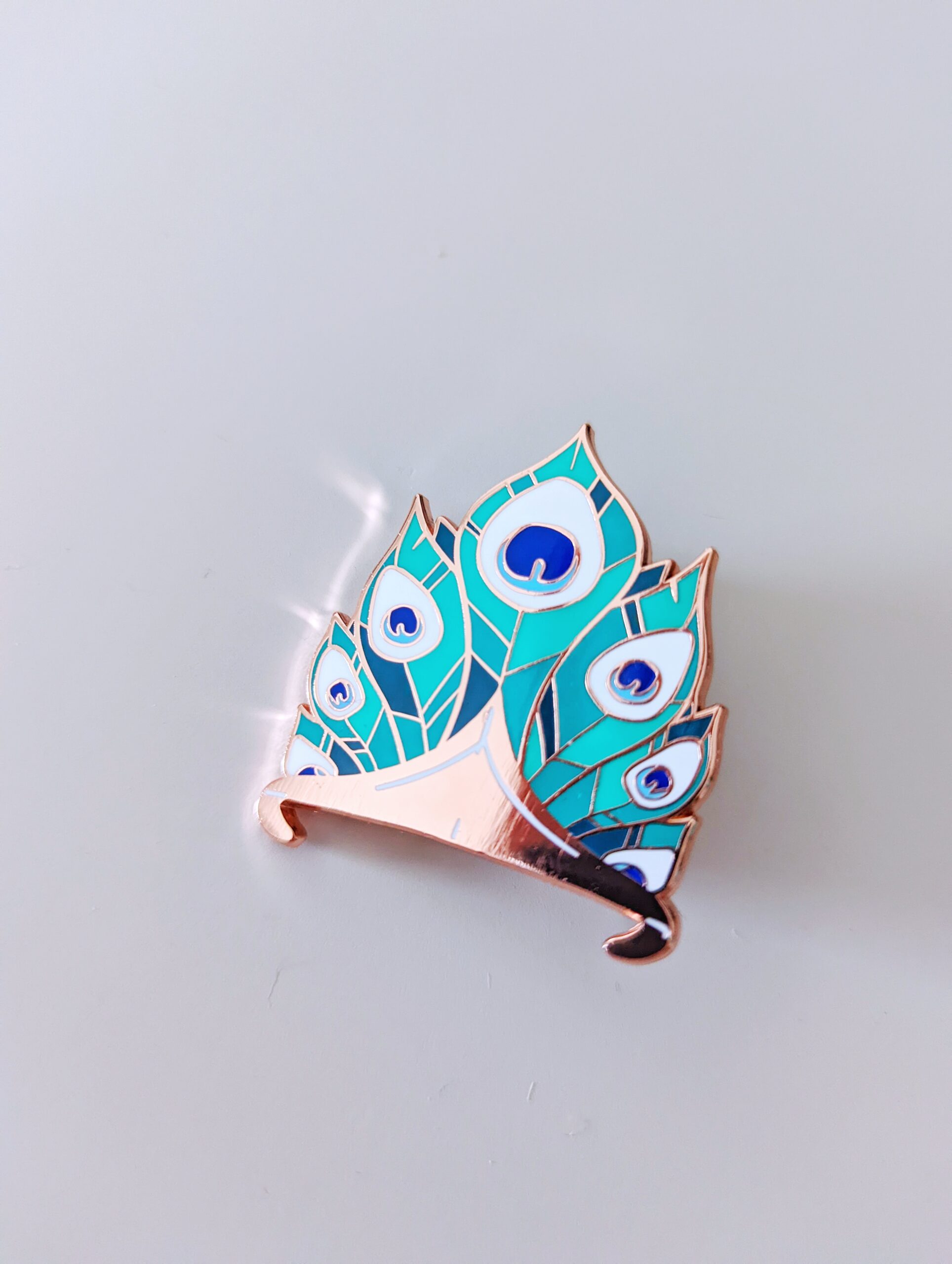 We also have two new additions to the Olympian set reprint–Hera and Hermes have officially joined the pantheon. You can get them here!
CONVENTIONS
We've wrapped up Montreal Comiccon (which was KILLER, by the way–thanks to everyone who showed up!), which leaves us with one more major con until the holidays! We'll be at, next weekend, Otakuthon in Montreal. We'll have our usuals and all of this new merch with us! If you're dropping by, feel free to say hello!
Finally, August is set to be an exciting month for us, with the likely release of our next webcomic, Augustine. Some of that release is out of our hands, so we can't set an exact date yet–but everything is currently on schedule. We'll likely post updates and hype posts about it, and once its up and running we'll make a new post/email!
Augustine is Mad Max meets Greek Myth. August and her ragtag group of pals–Brick, Heti and Ande–quickly find themselves in trouble with higher authorities in the desolate land known as the Crater. While dealing with the bounty hunters after their heads, they stumble into an ancient feather imbued with godly magic–a relic of an ancient, almost forgotten, time. Soon the group is thrown into turmoil over ancient gods, relentless bounty hunters, and terrifying monsters.
We are hyped to bring this comic to you!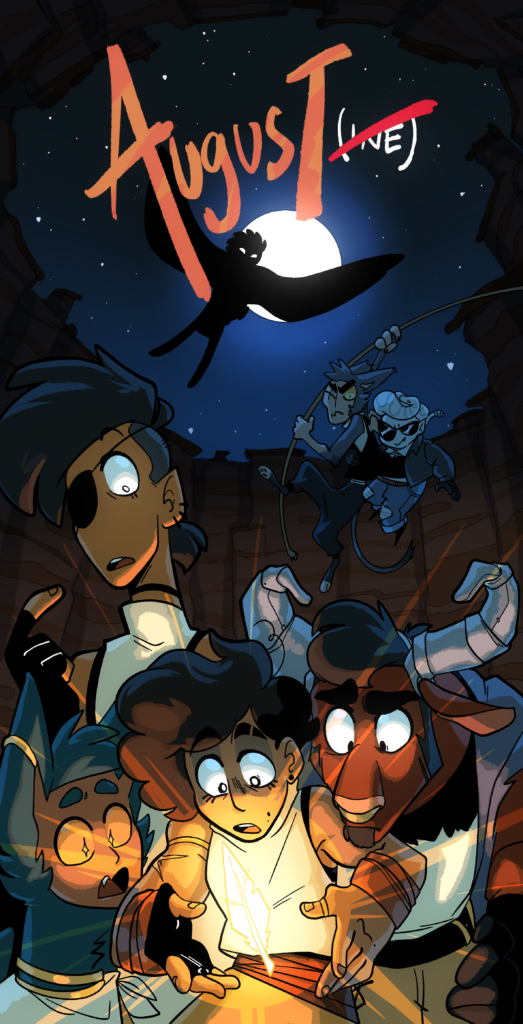 Have a good one!
-W&W