Our first Kickstarter of 2019 has begun–Fruity Tooties: a set of fruity instrument pins!
The kickstarter is set to run until January 28th, with a goal of $5,500 CAD to fund the first 5 pins. These pins are: Violime, Bananaflute, Saxogranate, Snapple Drum and Razzle Dazzle.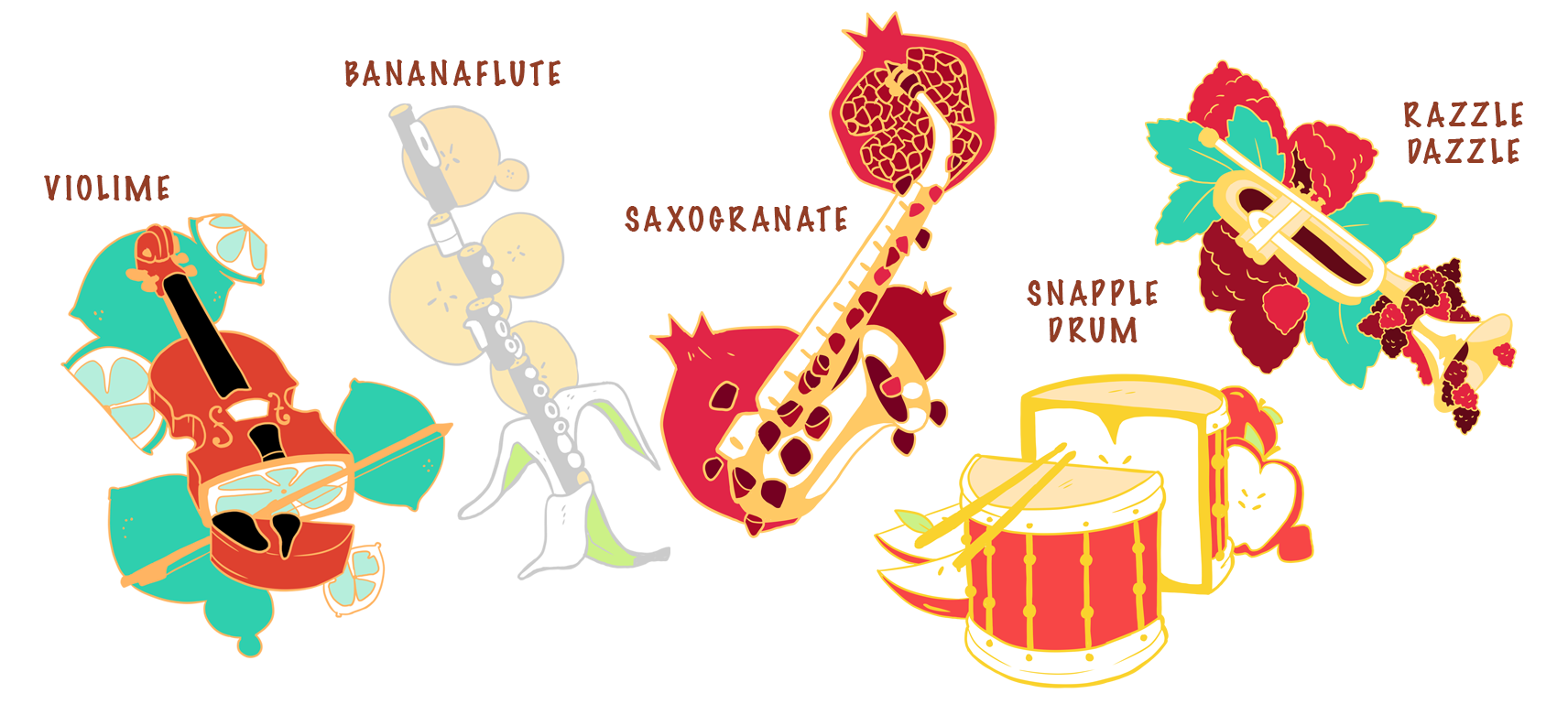 The idea for this Kickstarter came when we brainstormed some ideas for a new pin set. J suggested instruments which I (Windy) was down for, but I felt it needed something a little extra than just making pins of instruments. I liked the idea of splitting the instrument open to reveal something inside, and soon that became fruits. It wasn't long before the both of us were planning the instruments we would do, and what fruits to pair them to. Of course, also most fun of all, coming up with cute names for each of them.
I was the one who sketched the designs, but it was J who did the fabulous inks and colours. They were the one who truly brought these designs to life!
We're really hoping we can fund this Kickstarter to bring you these fun little pins, and perhaps even hitting some of the stretch goals to open up more of the designs we had planned. If not, though, we won't sweat it.
Next month we are planning to launch our first book Kickstarter of the year, Paint the Town Red Volume 1.1. This one has been in the works for at least two years now, and we are super excited to bring it to you. We hope that if you can't join us for the Fruity Tooties Kickstarter, that you can support us for Paint the Town Red Volume 1.1. The launch date is February 14th.
Get hyped!
-Tasha/Windy