May Update: V3 Launch and Comic Frenzy
Hey everyone! We went from a month with not much updates to one loaded with so much stuff we forgot to update before end of the month (woops!). On top of conventions we have LOADS of cool stuff on the docket and a brand new campaign launch TODAY! We've been hard at work on multiple comics that we're so excited about bringing you—let's dig in!
PAINT THE TOWN RED

Paint the Town Red is our collaborative comic series about the dramatic lives of queer vampires and werewolves.
First the biggest news: THE CAMPAIGN FOR VOLUME 3 OF PAINT THE TOWN RED HAS LAUNCHED!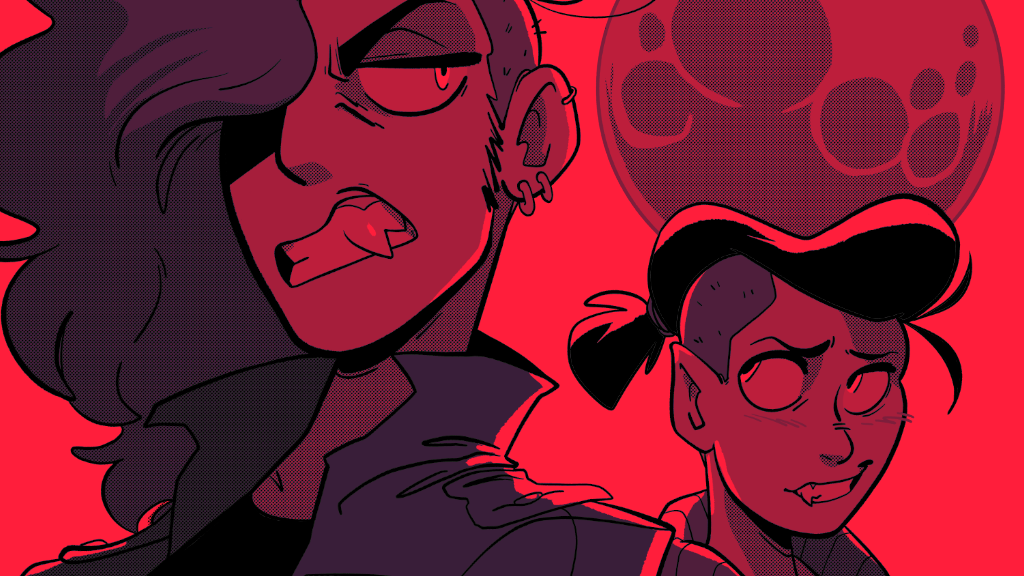 The next installment for PTTR is live and ready! We've been working on pages for this one and are super looking forward to this volume. This one finally introduces most of the main cast, setting the stage for all the drama to unfold in the lives of the residents of Merlot. We're first introduced to a new werewolf character, Persis, who seems to have a strained connection with Winny, and perhaps her fingers in plenty of strange goings-on in the city…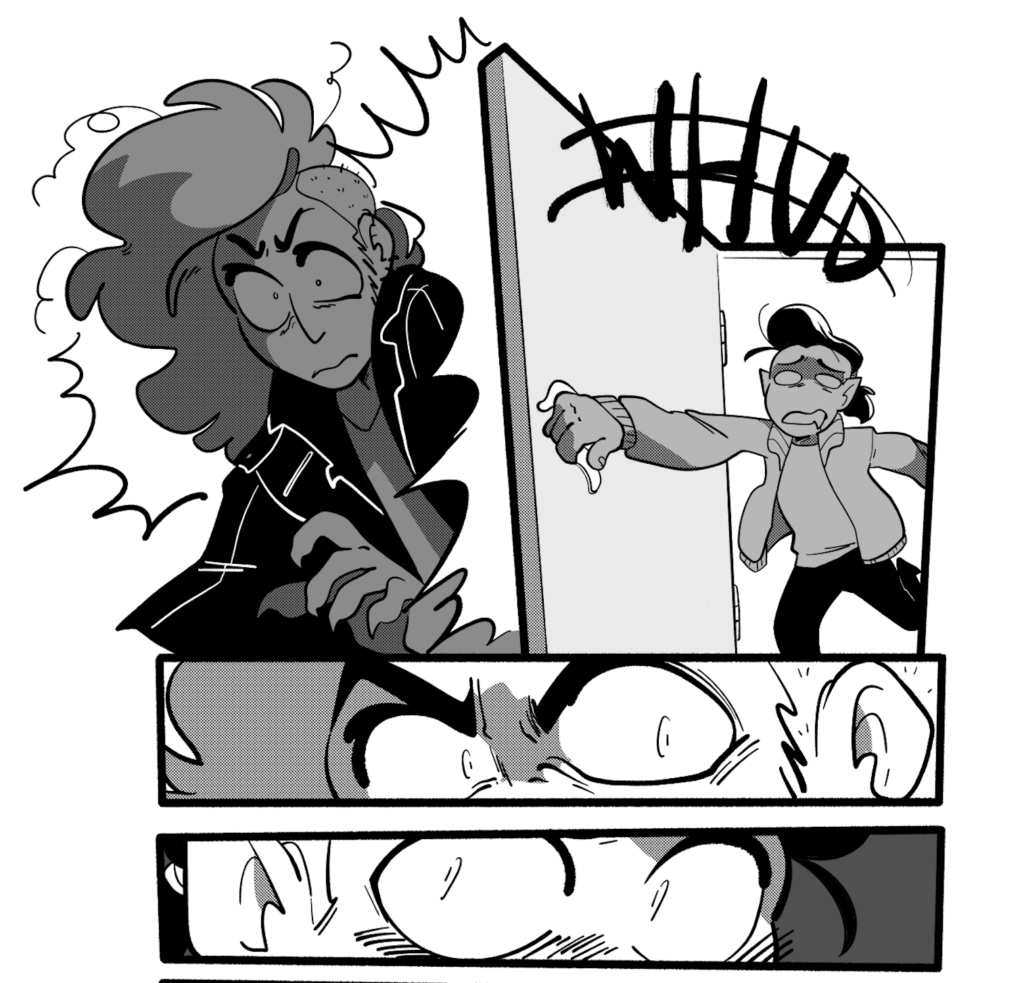 …Perhaps there's more than just vampires and werewolves in Merlot.
For this campaign you can preorder Volume 3, on top of getting all the previous volumes—a really great chance to get them if you haven't before! We're also offering add-ons with the Vampire/Werewolf patches, and the Yum and Delicious pins.
As always, all support is appreciated! Help us bring the next volume of this series to life!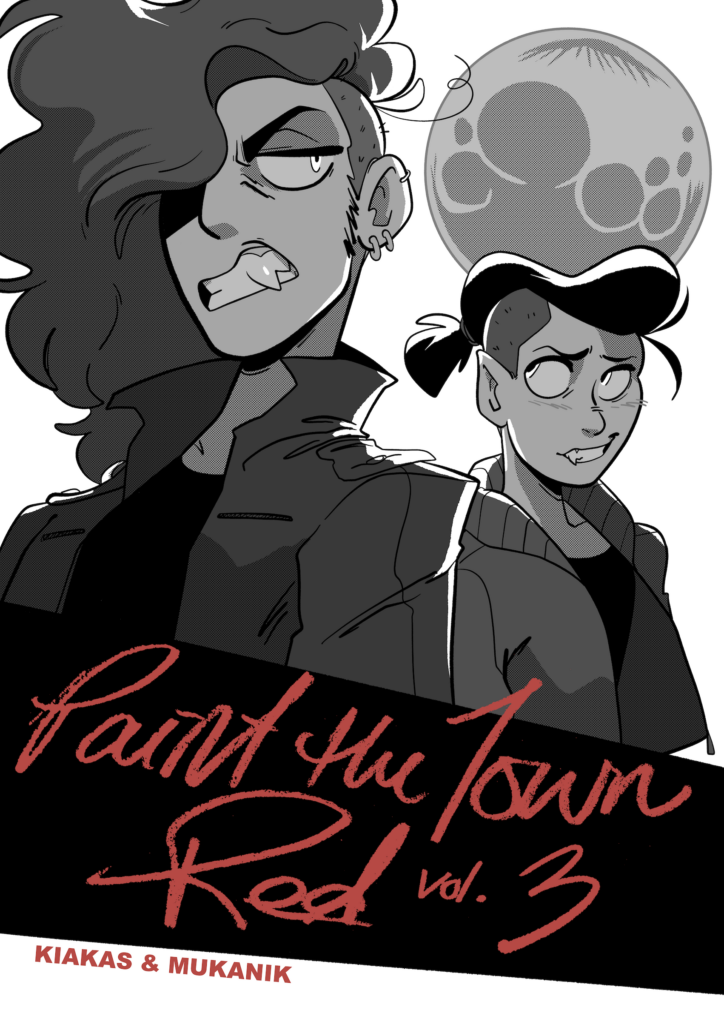 THE SANITY CIRCUS

The Sanity Circus is a long running adventure webcomic about monsters, magic and mystery. You can read it online here.
Well, after a long, weird hiatus with this one, and a rough couple of years, we're pleased to say: SanCirc is BACK! A small update went up on its 8th birthday on the site, and we're aiming to have proper updates resume June 13th! Yes, you read that right. The final arc of the comic has officially begun.

When updates resume, the schedule will be switching to Mondays and Fridays for updates. This is so Windy can not stress too much about upholding a buffer.
Now's a great time to catch up or do a little reread~
PRISM KNIGHTS

Prism Knights is a series of short novels written by J, about queer knights, based around fairy tales.
We finally received the omnibus of Prism Knights, which means the campaign and series is officially complete. We couldn't be happier with our first ever hardcover and how it turned out: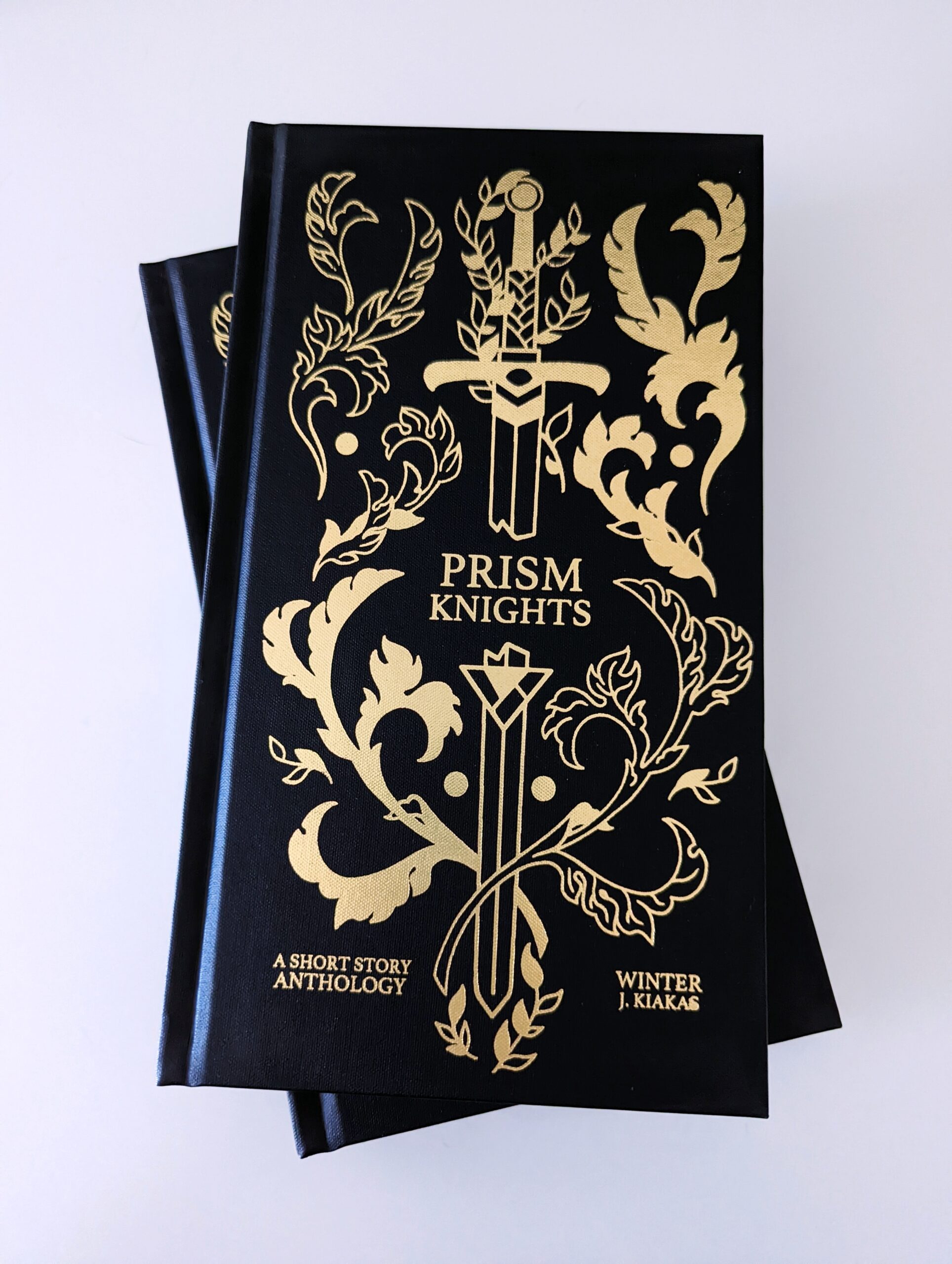 It is now available on our shop, along with all the other Prism Knights books. The entire set is complete! Thank you all for your support and patience, we're extremely proud of this little series and are overjoyed to give it the send off it deserves.
CONVENTIONS
We just completed MCAF/FBDM at the end of May (that's probably what scrambled us up the most for the timing of this newsletter…), and it was a blast! Thanks to those who stopped by.
Our next convention is TCAF itself, on June 18-19th in Toronto! We're table 280, on the second floor. We hope to see you there, too!
As a final little sneak peek on yet ANOTHER thing we're working on… yes, on top of all our other comics, we've also started our next webcomic: AUGUSTINE. Our action-y Greek mythology meets Mad Max story will hopefully be launching in August. Here's a small preview…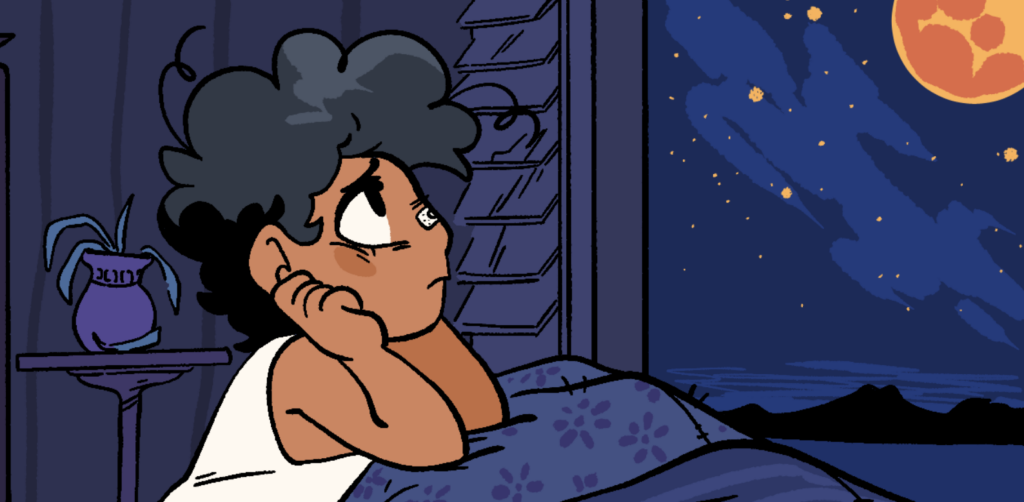 Hopefully that's everything. Thanks as always for reading, and have a great (and safe) June!
-W&W