March Update: What's Ahead
Hello everyone! March was an interesting month for us, and admittedly, we don't have a whole lot of updates! But, we'll go over what we can, share some exciting news and what we have planned coming up the next few months.
SHOP STUFF

We have a handful of products in our shop that are running low on stock, and chances are once they're gone, they either won't be coming back or won't exactly be the same (hmm… that's almost poetic?)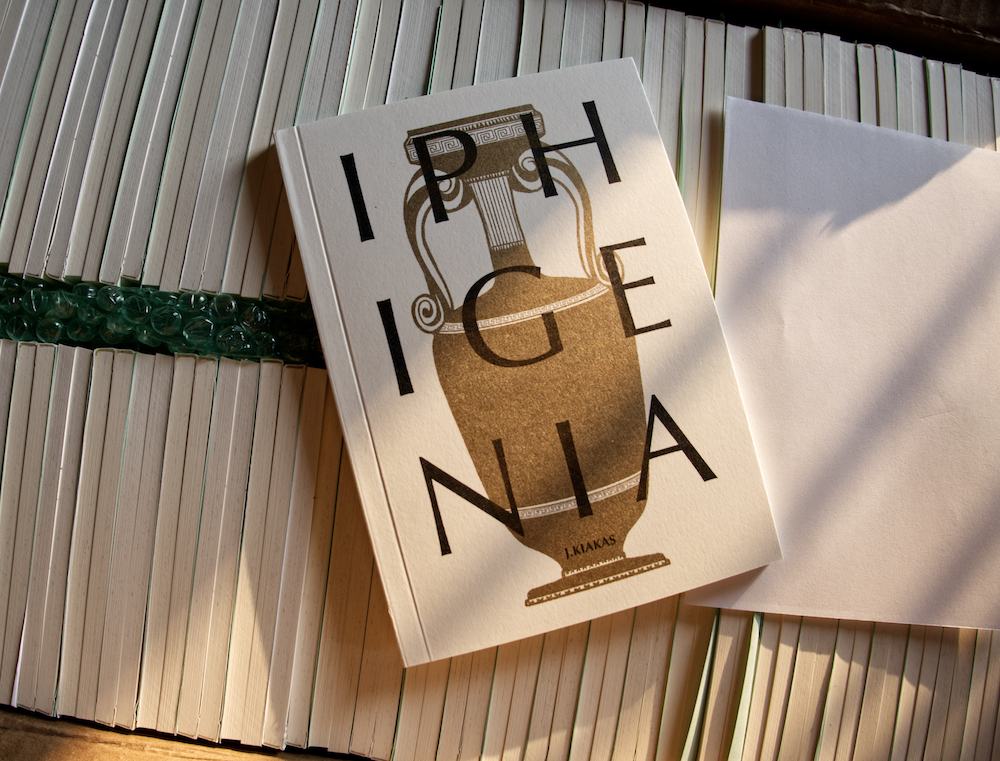 There's only a few copies of the original print run of Myth Retold's Iphigenia left. This one is fancy, printed with risograph and includes illustrations! Once it's gone it'll return in the same format as the other Myth Retold books, which is still quite fancy but will not include illustrations. If you wanted the illustrated version, now's the time! Get it here!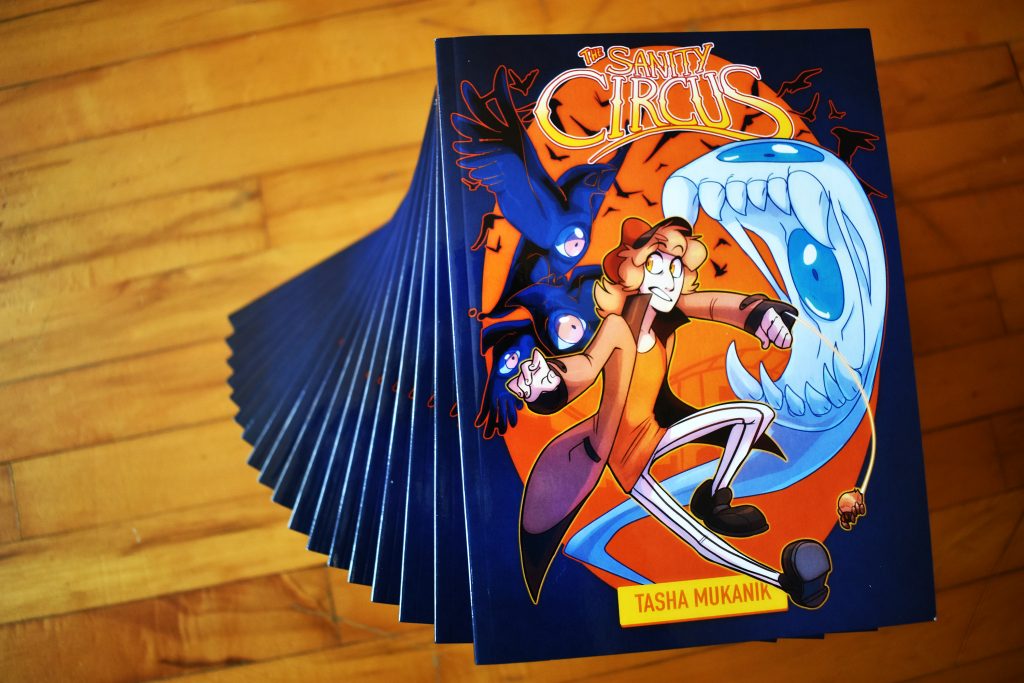 We're actually running out of our print run of The Sanity Circus Vol 1! There's a high chance that SanCirc will not return to print in this format again. It's a nice collection of the first 10 chapters of the comic, plus bonus illustrations and comics. Get it soon!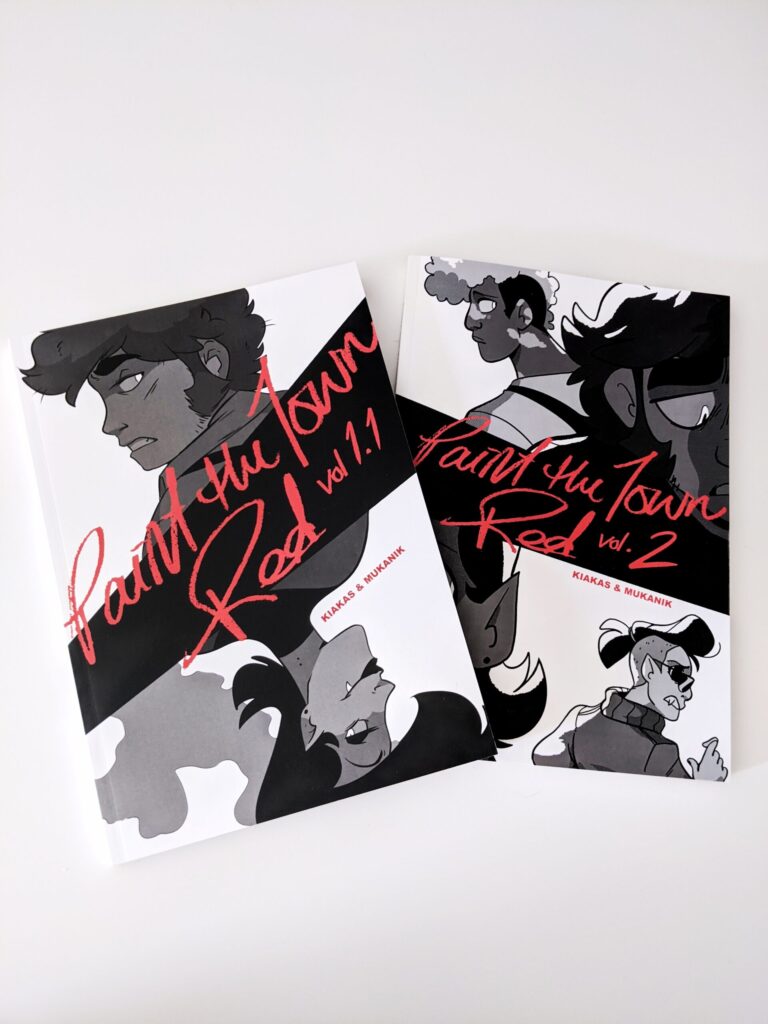 Our very special deal for Paint the Town Red is also running low. By purchasing Volume 2, you get the first volume free! There's only a handful of the Volume 1.1s (the original print runs of Volume 1) left for this deal, so if you ever wanted to dip your toes into our wonderful vampire and werewolf comic, this is a great way to start. (We also may be doing the campaign for volume 3 soon, so there's another good reason to jump aboard…) Get it here!
Also, we do have reviews open on our site. Upon purchase we will ask if we can send you an email reminder to review, but you can also review anything at any time! Reviews are great in helping us know what works, as well as for future customers.
---
Of course, our big March project was the Dinosaur Cards, which reached its goal in a very successful campaign! As that stands, we are currently just waiting on the funds, and then we will send the order in. Easy peasy (in theory, anyway). Other than that, our big order of business is…
CONVENTIONS
That's right—we're trying more conventions this year. We are, of course, being extra careful. We will definitely be wearing masks, no matter what mandates are present, and providing hand sanitizer at our booth. If at any point these conventions seem dodgy/unsafe, we will not hesitate to back out. So, although we have a little list here, this is of course very tentative.
Our planned upcoming conventions are:
Calgary Comic Expo: April 21st – 24th, Calgary, Alberta
MCAF/FBDM: May 28th-30th, Montreal, Quebec
TCAF: June 17th-19th, Toronto, Ontario
Montreal Comiccon: July 8th-10th, Montreal, Quebec
If you happen to be at any of these, we'd love to see you there!
That's all for now, stay safe everyone (if you can, please, please keep wearing those masks!)
-W&W