Augustine is a webcomic about a ragtag group of friends who stumbles headlong into ancient myth monsters and legends. This comic is chock full of action, themes of found family and learning to stand up for yourself.
Book Specs:
AUTHOR(S): Winter J. Kiakas & Tas Mukanik
EDITOR(S): Gisele Weaver
PUBLISHED: Windy & Wallflower
PRINTER: Marquis
STYLE: Full colour // Sequential
SIZE: 6×8 inches
Content Warning: 13+ (cartoon violence, swearing, alcohol)
Trigger Warning: mild instances of transphobia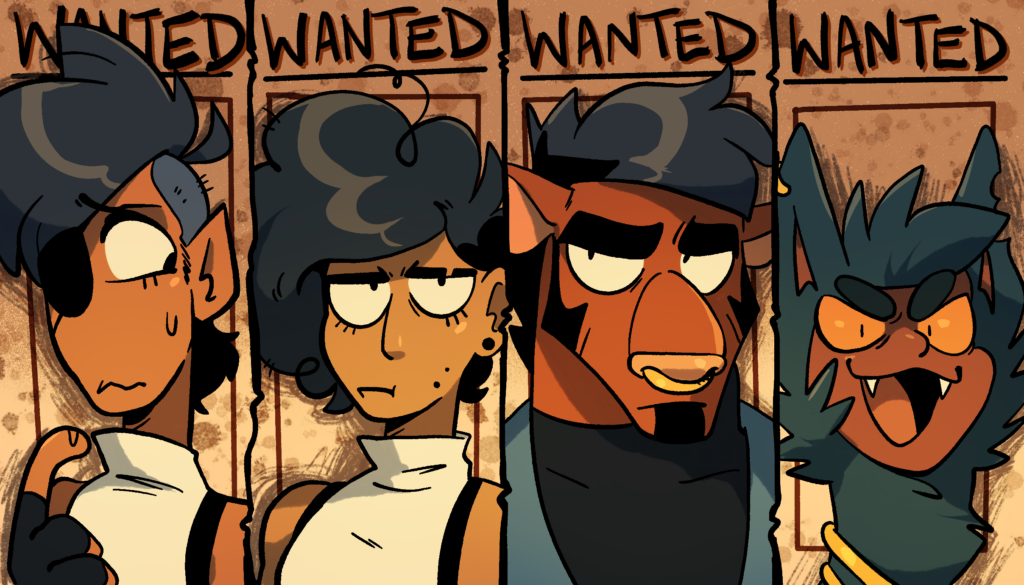 ---
Book 1: THE MOON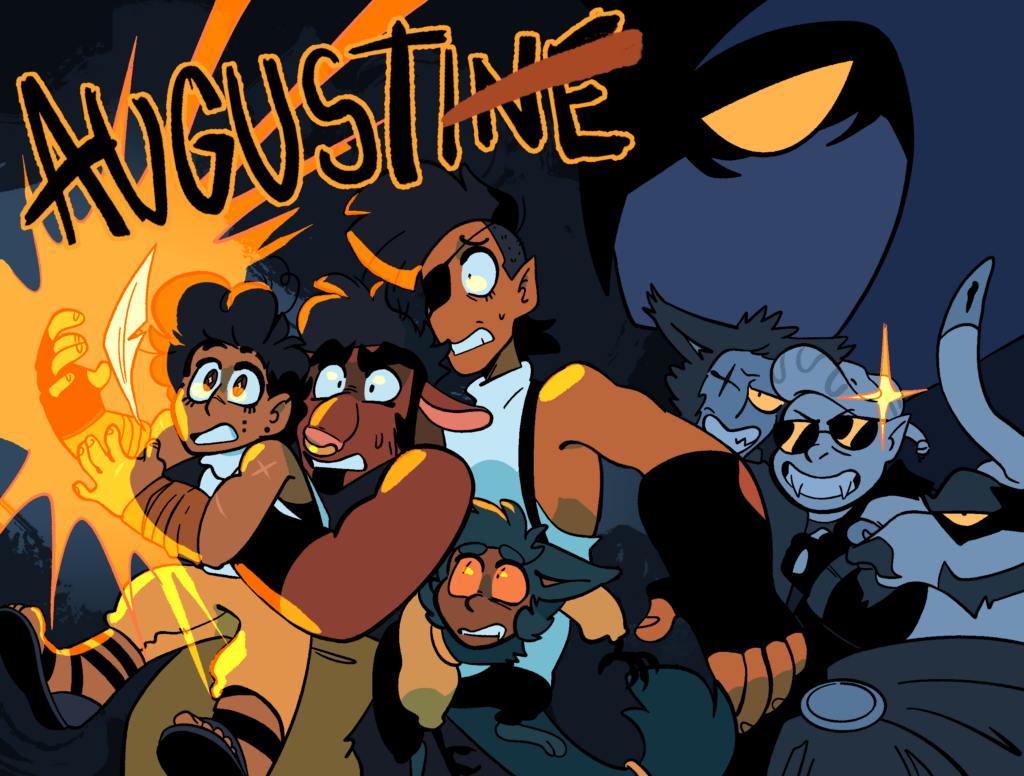 Released Online August 2022
We're starting off by printing shorter runs of the series: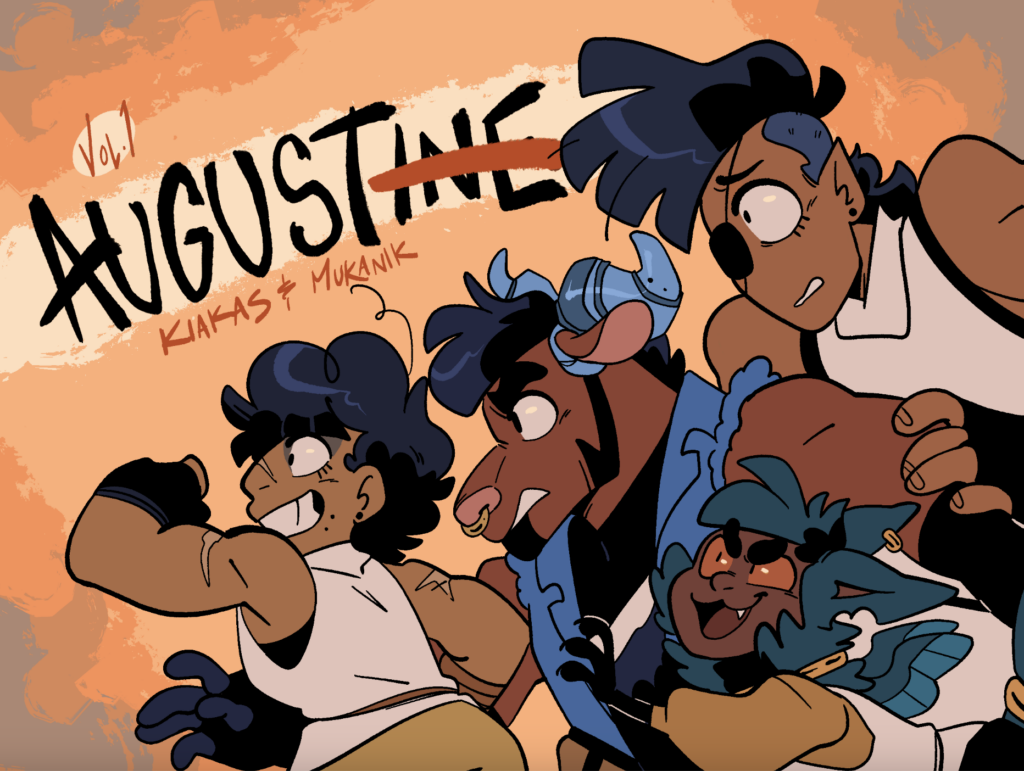 Released May 2023
ISBN: 978-1-989529-15-7
100 pages
Volume 1 contains the first chapter of AUGUSTINE. The story opens with our intrepid troupe of rapscallions attempting to stop a wild boar from destroying a nearby town… only for such a plan to fall apart, pissing off its local landlord in the process.
How is the group going to make up for this mess… especially with bounties involved. Turns out they're in much deeper water than they originally thought.
…
Augustine is still being uploaded online as a webcomic currently! We upload pages to our website first and print them in books after (we just cant help ourselves…). Right now the comic is on its second chapter being uploaded every Tuesday & Thursday~!
You can start here.
…
---
Meet the Cast
Augustine has an eclectic cast of creature sorts roughly based on creatures featured in Mediterranean mythology.
…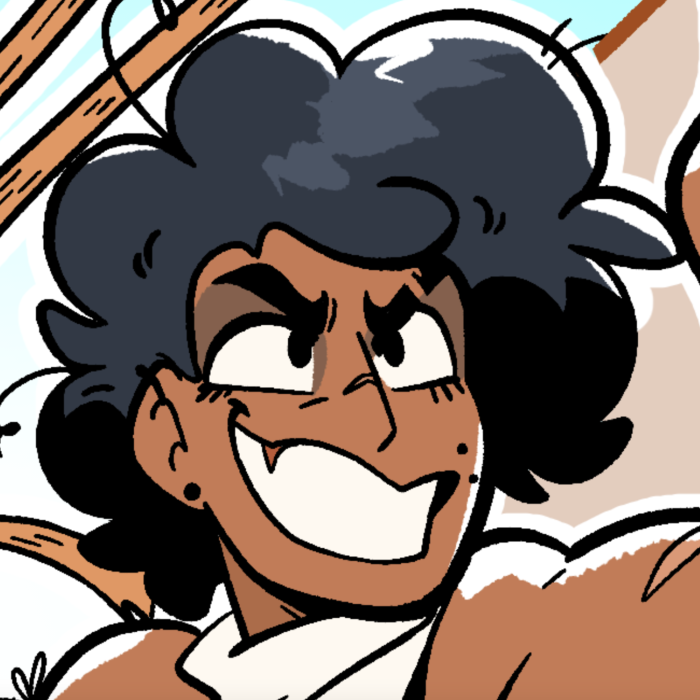 August (she/her) is just a regular human girl–hehe! She's the rowdy leader of this group of hooligans and strives for nothing short of helping those in need and those around her. She's fearless and courageous and tough! She'll fight just about anything if it means saving those she loves.
…
Brick (he/him) is a minotaur trans man who is often considered the brains behind the groups operations. While Brick is really smart, he is just far more keen to think things through before barrelling in head-first into peril. He is probably one of the few bulls around whose temper doesn't run him red-hot into situations he can't get out of.
…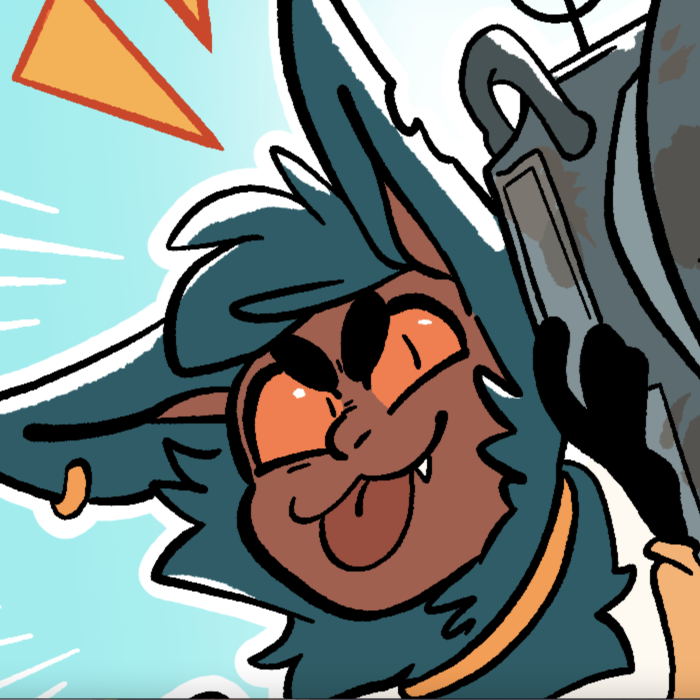 Heti (they/them) is a nonbinary sphynx, the tinkerer of the group. While they aren't the most skilled at their trade they definitely know how to think on their feet, pulling the group out of tough scrapes on more than one occasion with their technical skills.
…
…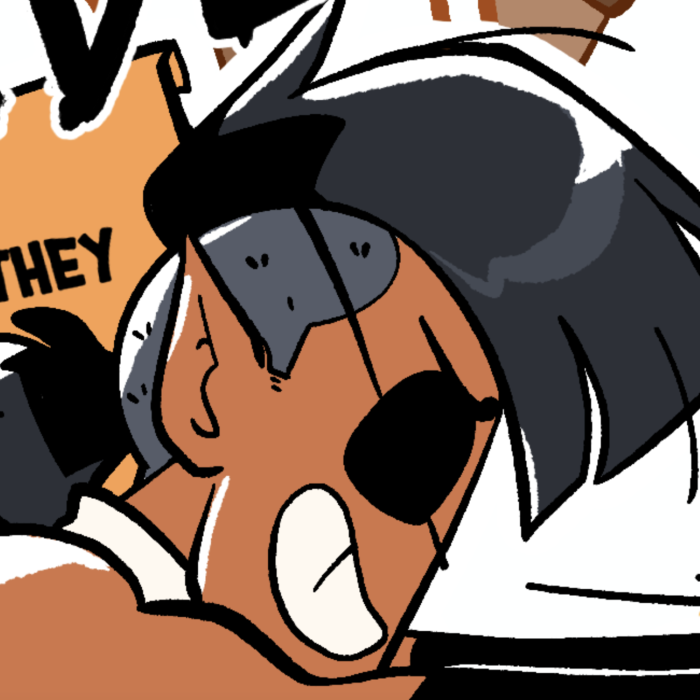 Ande (she/they) is an nonbinary giant. She is a quiet sort who likes to tend to her succulents and be there for her friends. They often get overshadowed by the rest of the group's rowdiness but maybe they will learn to find their voice in the group's newest escapades?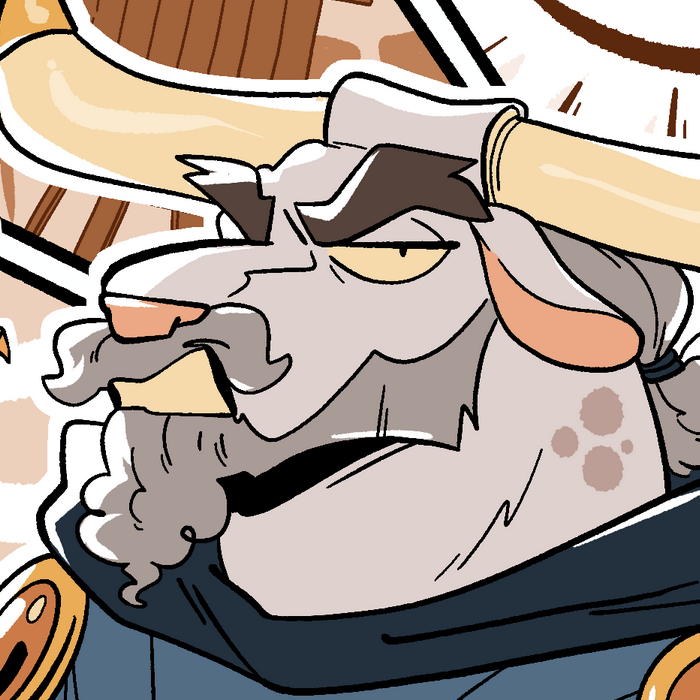 Tanto (he/him) he's the terrible minotaur villain of the story. He is a hugely religious and devout follower of the Eye, often speaking as His extension. He thinks he knows a lot about how to run things in the Crater and though he is liked by the other landlords, he's not a very great leader.
…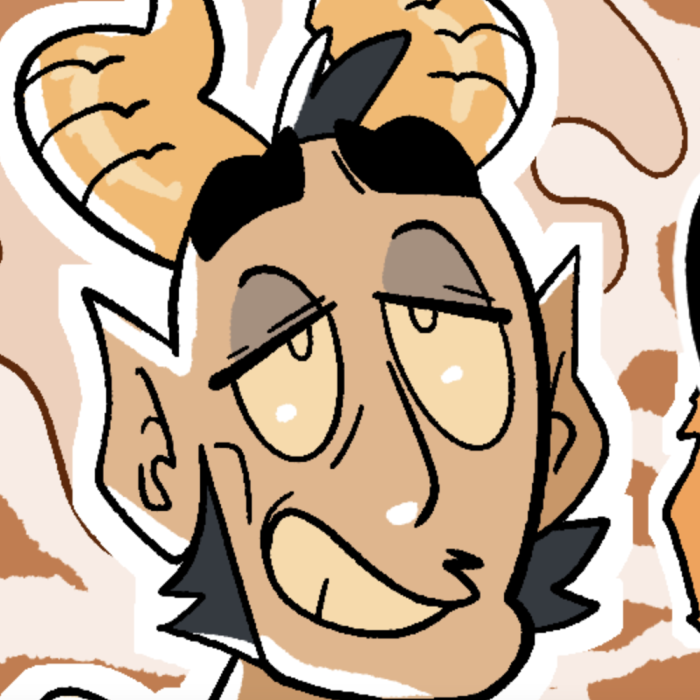 Ganny (he/him) is a satyr henchman to Tanto. He is Tanto's right hand man, bending over backwards to do whatever needs doing and get the job done. He's a bit of a skittish sort though, one has to wonder if he's doing this out of want or fear…
---
Where to Read This
Augustine is released online page by page as a webcomic every Tuesday and Thursday (barring holidays and chapter-breaks). Special thanks to HIVEWORKS for working with us on this beast and a shout-out to Gisele Weaver, our editor on the project!
…
Augustine will also eventually be made available on our shop via books and merchandise as well.
…
We've also started making a little offshoot comic for all of our main character's antics outside of the story plot! If you like this group consider reading AUGUSTEENIES