The Myth about Myths is a series of visual dictionaries that document in short-hand some of the largest pantheons in antiquity (currently the series has only seen Greek Mythology).
Book Specs:
AUTHOR(S): Winter J.Kiakas
PUBLISHED: Windy & Wallflower
PRINTER(S): Le Caïus du Livre
STYLE: Full colour // Prose & Illustrated
SIZE: 9 x 6 inches
Content Warning: 16+ (mentions of violence, sexual themes, swearing & crude humour)
---
Greek Mythology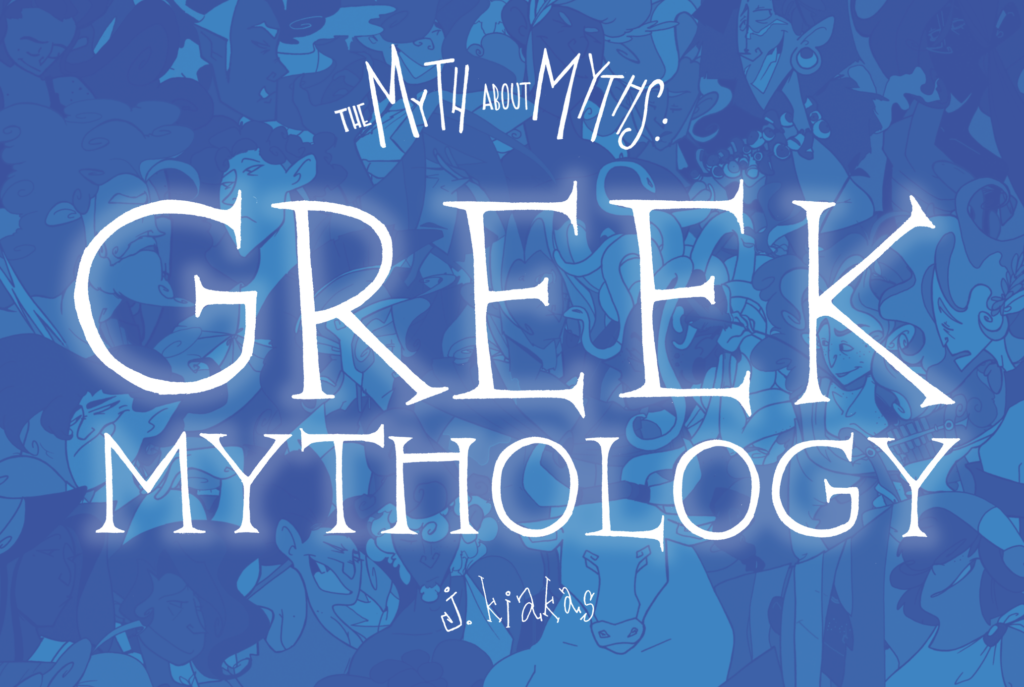 Released December 2018 // Print run: 6 zines & current edition
288 pages // ISBN: 978-1-7751641-9-7
This tome covers roughly 230 greek deities, heroes and assorted 'side characters'. This particular volume takes a more in-depth look into each story surrounding each of these mythic individuals with a funny little twist.
…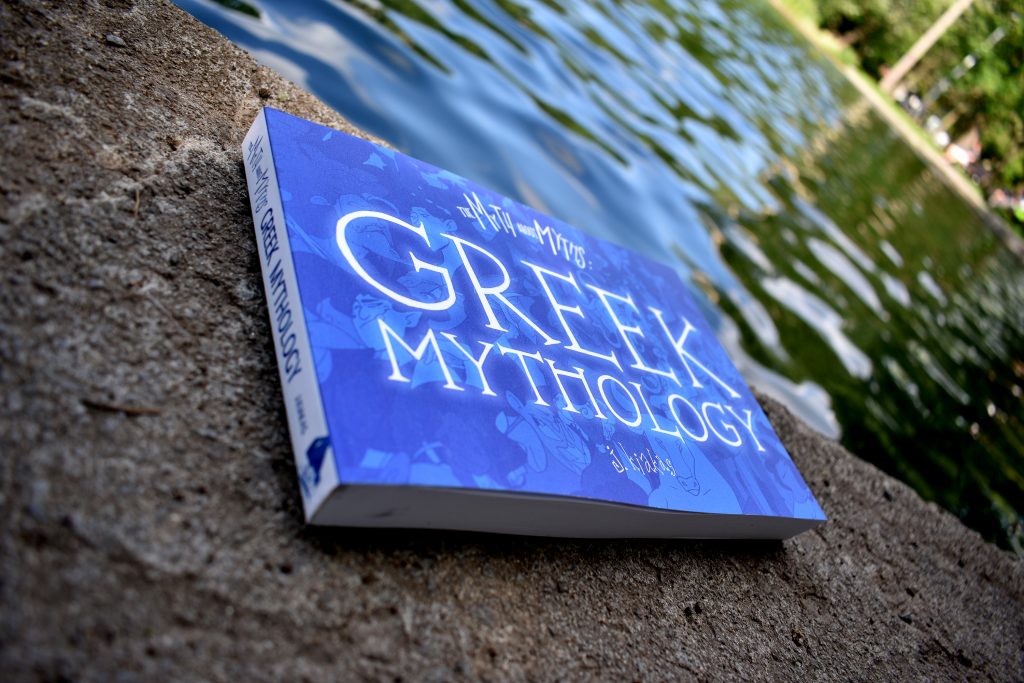 ---
Where to Read This
The Myth about Myths books can only be read once purchased in PDF form on our shop.
---
Other Print Iterations
This series has been around since 2014 so it's safe to say it has gone through several iterations (even starting off as a series of funny little zines)!