Dino Days is a book collecting several illustrations created by Tas Mukanik during the dinovember challenge month.
Book Specs:
Author(s): Tas Mukanik
Published: Windy & Wallflower
Print: Le Caïus du Livre
Style: Full colour // Illustrated & Fact-Based
Size: 7 x 6 Inches
Content Warning: N/A (for kids and folks of all age)
---
Dino Days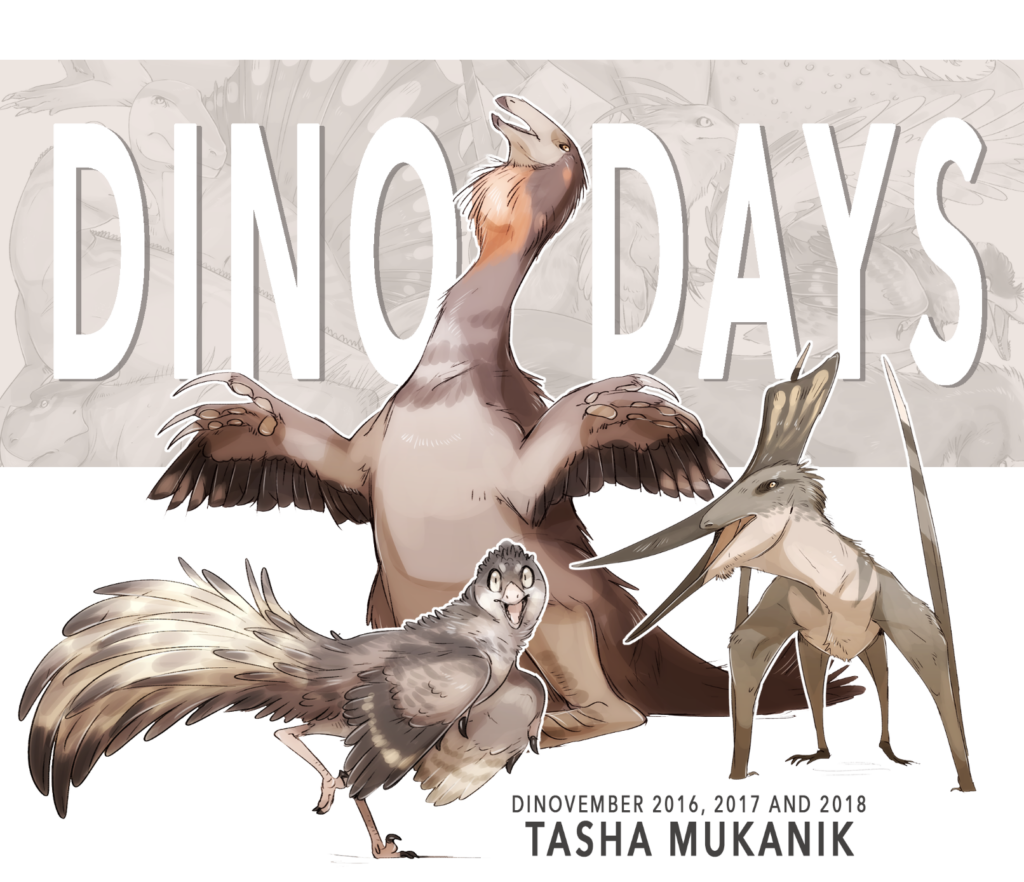 …
Released December 2018 // Print run: 3 zines & current edition
192 pages // ISBN: 978-1-7750872-3-6
This tome collects Tas' dinovembers from 2016 and 2017 as well as the not-dinovembers from 2018 all into one beefy tome. These are all accompanied by a few little facts about each of the prehistoric critters illustrated.
…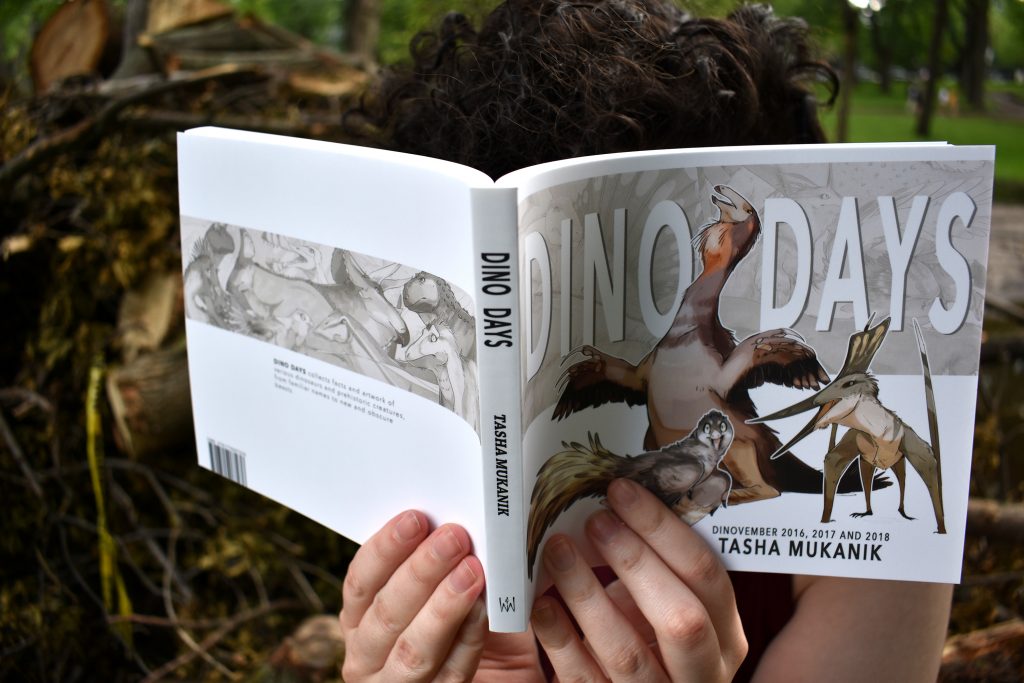 ---
Where to Read This
Dino Days can only be read once purchased in PDF form on our shop.
---
Other Print Iterations
This series has been around since 2016 so it's safe to say it has gone through several iterations (even starting off as a series of funny little zines)!