Lost Time is a middle grade graphic novel about a girl who flees and accidentally finds herself 65 million years in the past, walking among prehistoric creatures. This comic is a slow-burn story about what it means to be lonely even in a world full of life.
Book Specs:
Author(s): Tas Mukanik
Inks: Winter J. Kiakas
Published: Penguin Razorbill
Style: Full colour // Sequential
Size: 6 x 9 Inches
Content Warning: N/A (for kids and folks of all age)
---
The Story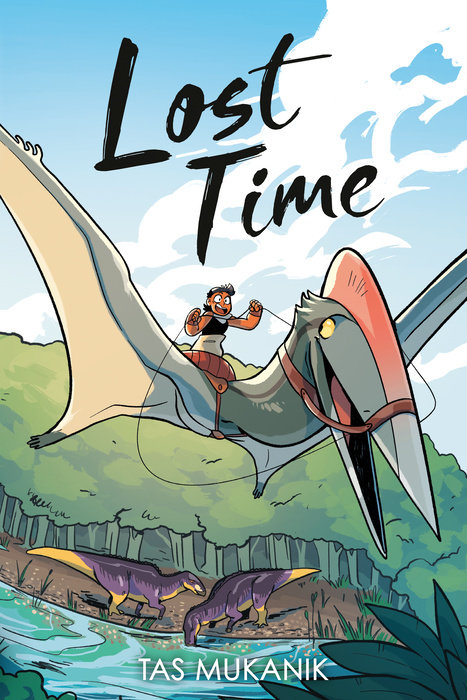 Pre-Orders Open January 2023 // Releases October 2023
240 pages // ISBN: 978-0-5933270-5-0
Twelve-year-old Evie didn't mean to get lost—especially in the Cretaceous period! Now she's alone, without her parents or anyone else to turn to for help. That is until she rescues a baby pterosaur and raises it on her own. As the baby grows into a giraffe-sized flying reptile, which Evie names Ada, the two manage to to find a way to survive in the prehistoric wilderness.

But Evie will have to risk everything when she makes a discovery that may just be her only chance of returning home. Putting Ada's flying skills to the ultimate test, the duo must embark on a journey halfway across the world—battling all nature throws at them, from fearsome dinosaurs to raging storms. Will Evie manage to overcome all the odds and find a way back to her family… or is she truly lost in time?
…
---
Meet the Cast
Lost Time has a small cast of characters but they are all still a colourful bunch!
…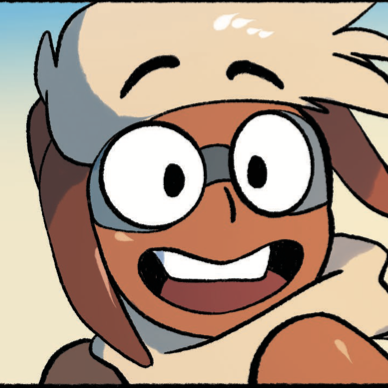 …
….
…
Evie (she/her) may be lost in time but she's a tenacious and resilient kid who is quick to scrounge up a means of survival. She is a hopeful sort, trying to stay positive in light of her terrifying situation.
…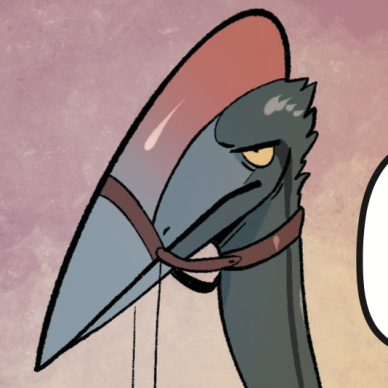 Ada is a brand new Quetzalcoatlus and Evie's best friend surviving in the ancient cretaceous. She's a curious and playful sort and super protective of Evie.
Prince is a young Tyrannosaurus Rex who befriends a tiny human child who helps him back on his feet when he gets wounded.
---
Where to Read This
Lost Time is a published graphic novel and can be read in physical or e-book at the following links as well as at any local bookstore! We highly encourage people to look for local independent bookshops and to pre-order through them to upkeep local community systems!
…