Convention Table Round Up!
Hey folks!
You can look forward to maybe a few more posts from us this year outside our usual newsletters! Ending things off for 2022 with a round-up featuring a post with all our convention tables we've had this year!
Starting with….
Calgary Comics & Entertainment Expo (CALEX)
There's only a couple shows we have 2 tables at and its at our flagship home-turf cons. Tas is from Calgary so we splurge a little with this guy while we visit! These types of tables usually get all of our available stock on our shop so we really try to make use of the table space!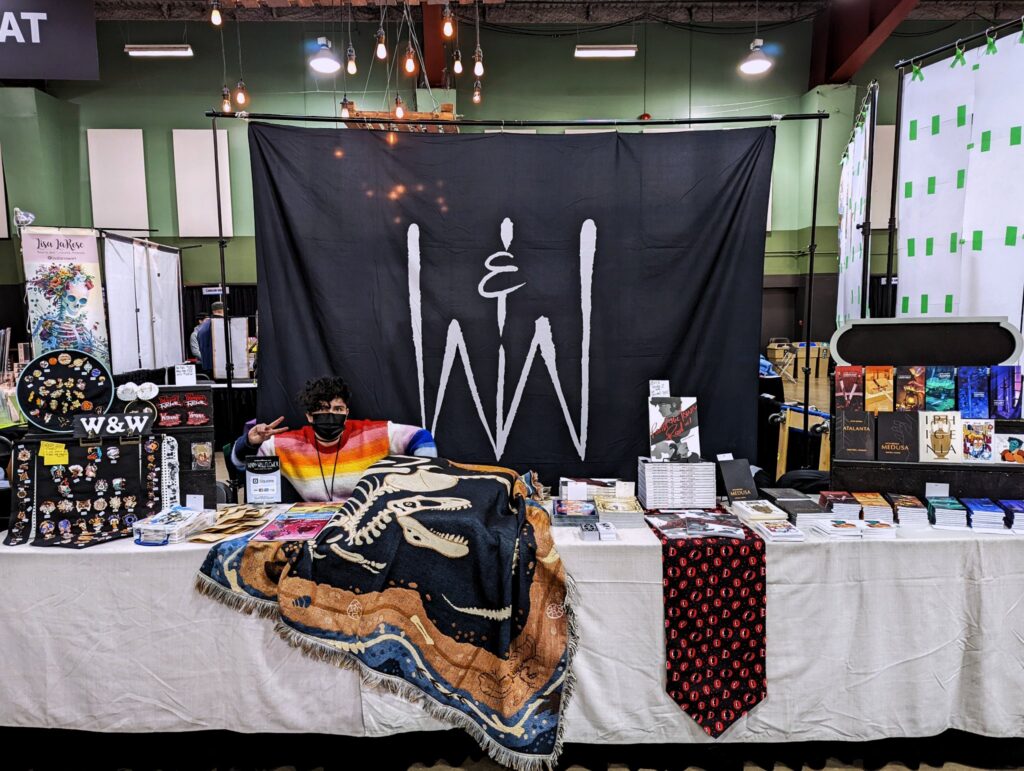 —
Festival BD de Montreal / Montreal Comic Arts Festival (FBDMCAF)
This show is easily becoming one of our most favourite events and this year it was on St Denis street in a series of festival tents lining up one side of the street. Usually this show is in parc LaFontaine and honestly the new location was a fantastic change this year. The festival became way more accessible for folks with disabilities and otherwise (being close to a major bike path, between two metro stations, near several bus stops). It meant that not only were we attracting veterans of the show but a lot of new folks picked up comics out of sheer interest in supporting independent artists! Shows like these with a comics focus we tend to only bring books (and occasionally only a small selection of our pins & mini merch)! It was nice to see our work getting the same level of interest even without our big sparkly merch collection!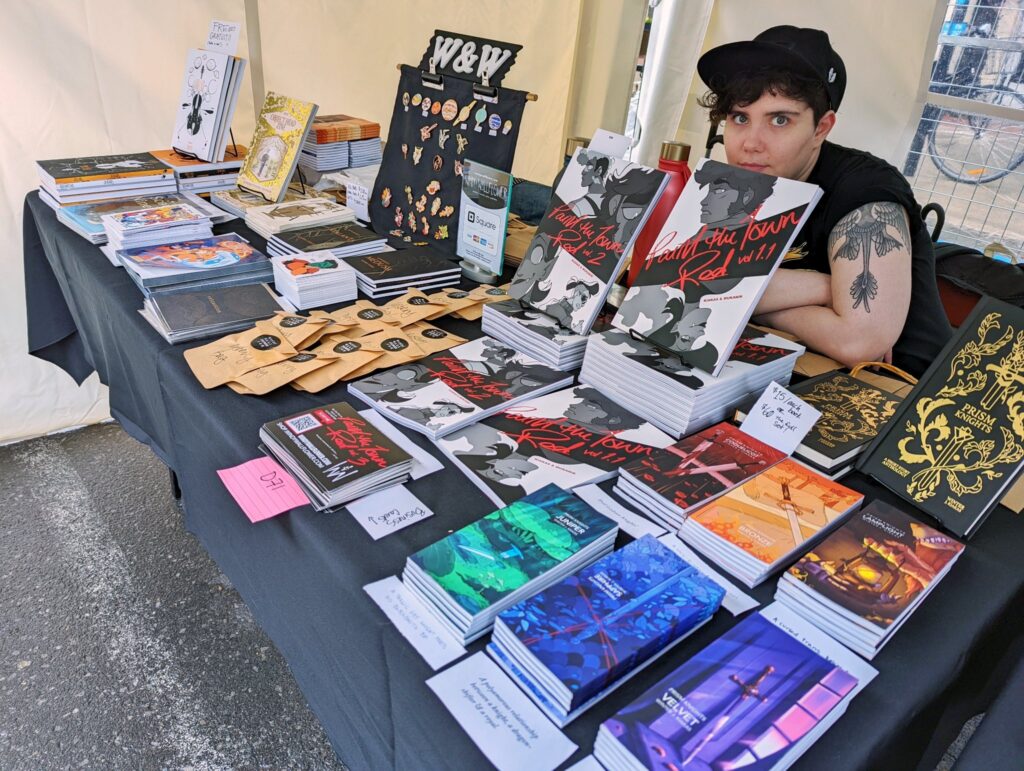 —
Toronto Comic Arts Festival (TCAF)
As always, its a pleasure to do TCAF. The CAFs always get a main focus on our books. This show didn't disappoint! Folks ran us quite nearly out of stock! Thanks to everyone who came out! Our suitcases were really light after this trip (just kidding, most of what we sold was replaced with a new collection of comics we picked up from everyone else showcasing their work)!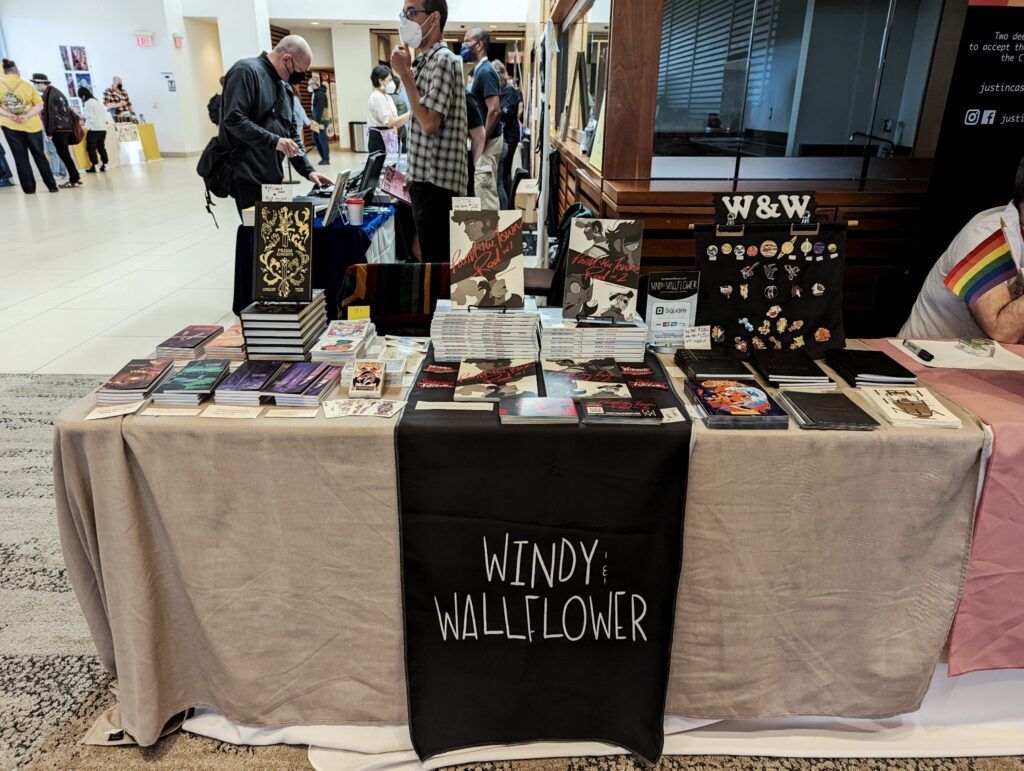 —
Montreal Comiccon de Montreal (MTLCC)
Montreal Comiccon is a show Winter's been doing for about 9 years now! Crazy! This is our second 'flagship' convention where we splurge on 2 tables so we can display everything we've got. This table's looking a little flat though, you can expect a few new adjustments to it in the new year ;>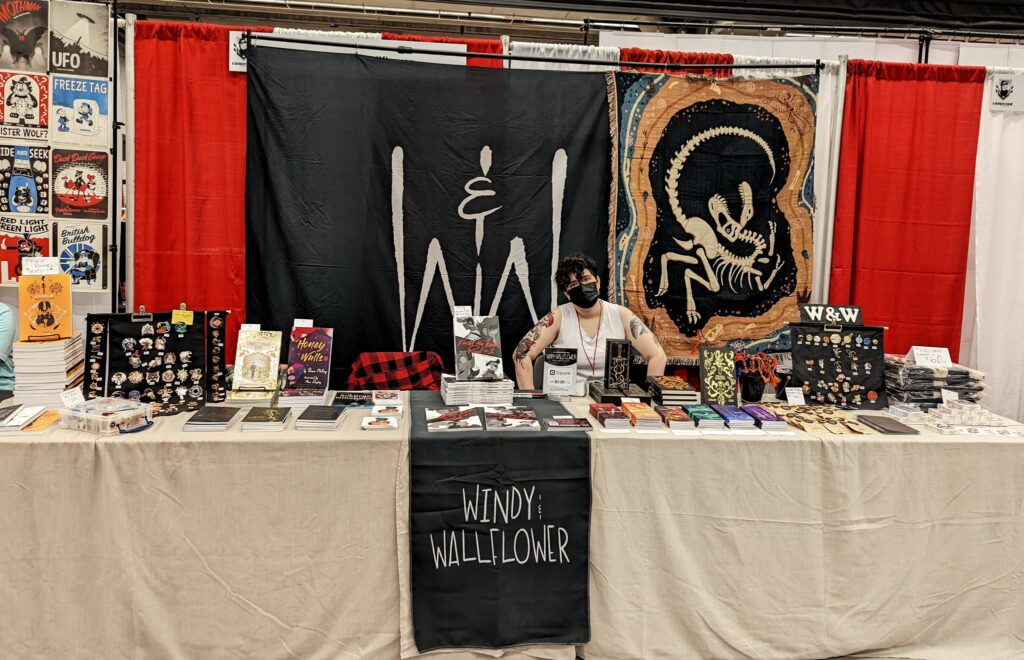 —
Otakuthon
Also a show Winter's been doing for about 9 years now insanely enough. Its one of our favourite ones to vend at. Everyone is extremely sweet!!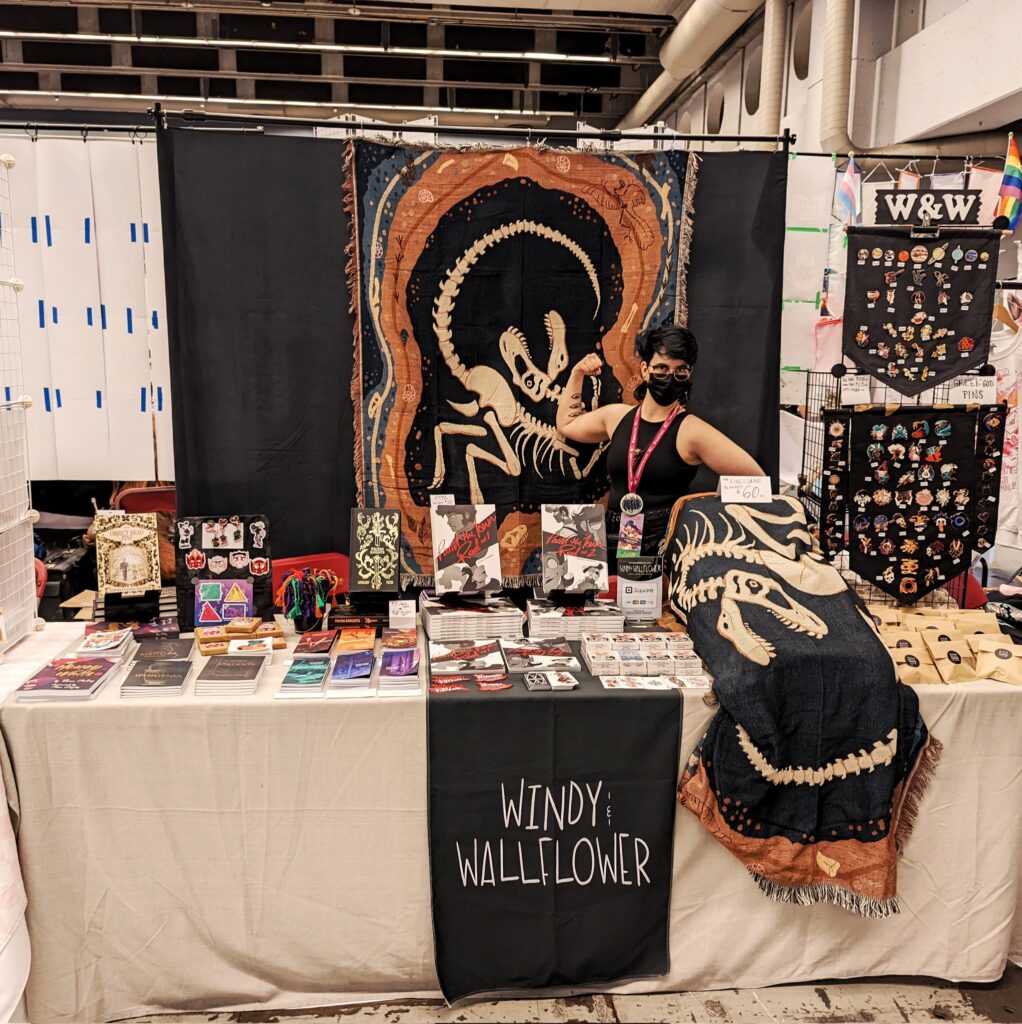 —
Expozine
We didn't get to do as many of our holiday circuit but we DID get into Expozine this year and were able to meet a bunch of folks in Montreal for our very last of our big convention year round up! We don't usually have to dress up a half-table but I think we still made the pair-down work well for us!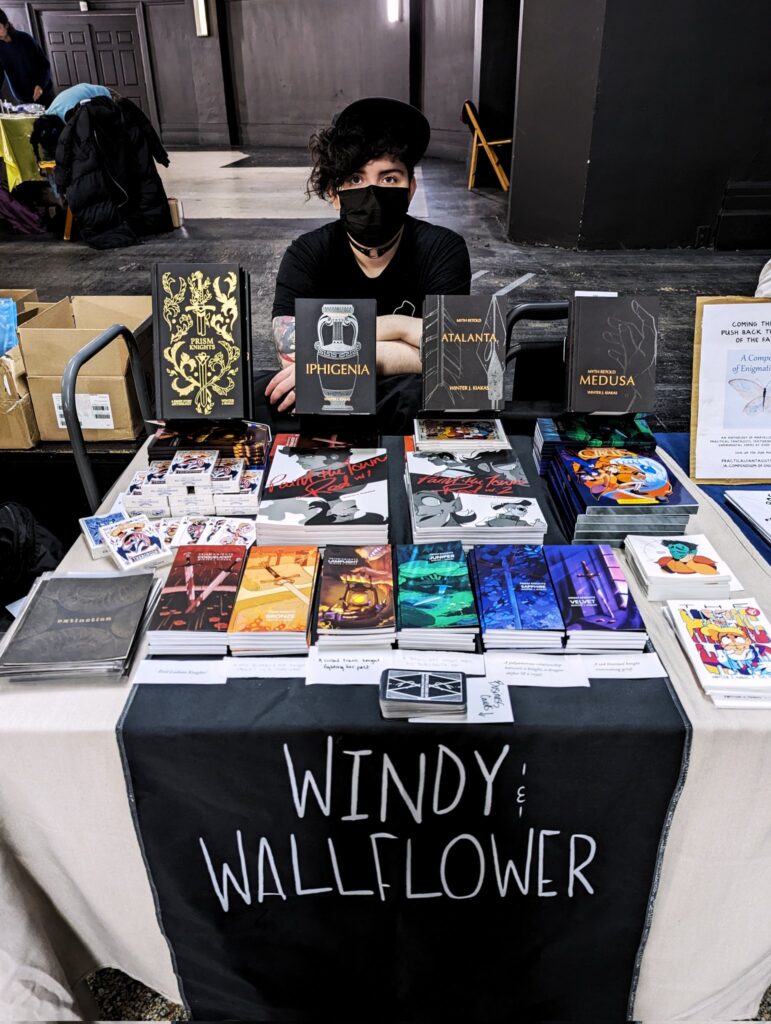 This year was an absolutely amazing set of conventions for us. They came with a bit of up and downs in terms of travel and general pandemic anxiety but all of our hard work and tenacity paid off in the end. We both want to take this moment as a chance to really thank every one of you reading this for supporting our work over the course of the few years Windy & Wallflower has come into its own. Whether you've bought from our shop, our con tables, read our webcomics or stopped by to say hi and chat us up at our tables. We appreciate all of the feedback, we appreciate all of your kind words and are ever thankful for the support you bring us.
We hope to be able to see EVEN MORE of you next year (and you can always rest assured we'll be masked up at every indoor con you see us at) <3
That being said you can expect us at a few more conventions next year… perhaps even a few new shows…
Emerald City Comic Con — March
Calgary Comics & Entertainment Expo — April
Vancouver Comic Arts Festival (VANCAF unconfirmed) — May
Festivale BD de Montreal (FBDMCAF) — May
Montreal Comic Con — July
This is all the one's we've currently applied to and/or are confirmed at for 2023! We are still aiming for a spot at Otakuthon and are perhaps looking into Dragon Con, SPX and potentially HalCon if (please let us back in HalCon we love you!!!!)
Looking forward to a brighter and crazier 2023!
Stay safe out there!
W & W