September Update: Spooky Sale Season!
Hello everyone! September has come and gone so fast, and here we are entering the ever important spooky month. Which means: our annual spooky sale has begun!! We'll go into some details about that, but first let's talk about some other updates that happened this September…
Augustine
Augustine is a webcomic following the titular character as she and her friends stumble into an ancient artifact that draws the attention of powerful assholes, bounty hunters, and old gods.
Augustine has been continuing to update through all of September! It's building a sizable chunk to read. You can continue to follow along with it on its brand new site, every Tuesday and Thursday!
Paint the Town Red
Paint the Town Red is our collaborative comic series about the dramatic lives of queer vampires and werewolves.
Paint the Town Red took a small backseat during September, as we focused on the blanket campaign, as well as a very tight deadline for Tas's graphic novel, Lost Time. With those taking priority, most of our comic projects–including PTTR and SanCirc–had to be put on pause. The deadline has been reached, however, so we're aiming to jump back into these comics once again in October. Here is a preivew of PTTR V3 we had before this little break: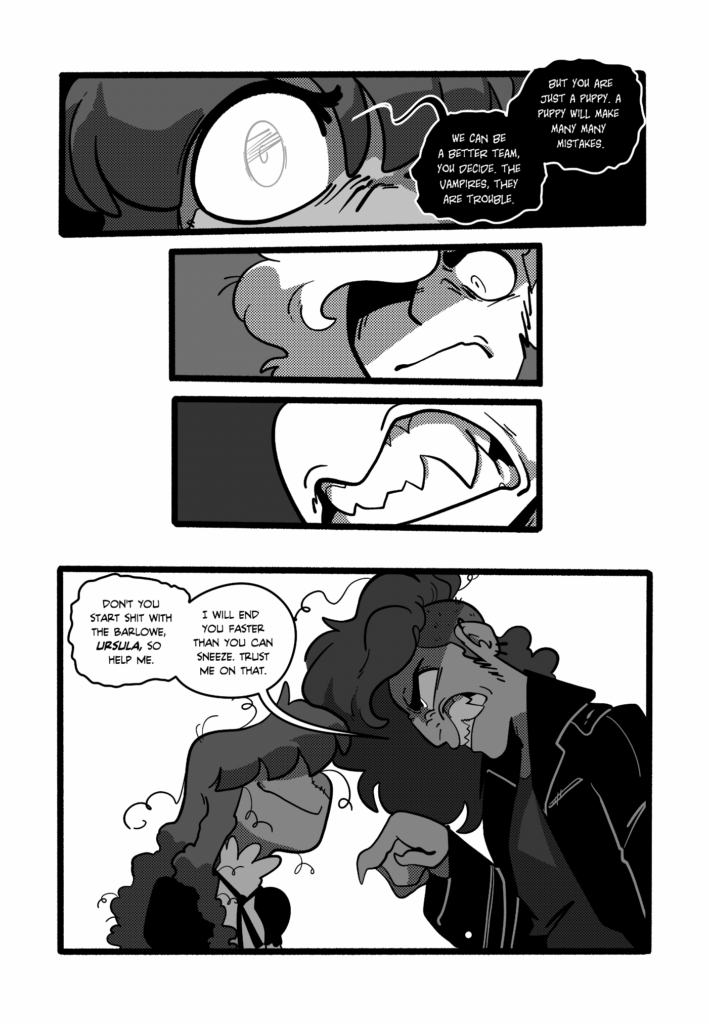 Speaking of, the campaign for our new blanket design, "Eyes of Antiquity" came to an end. Although it did meet its goal, we were actually hoping for a much bigger turn out for this one, which was a bit disappointing. We didn't reach the stretch goal for the second design, but we hope to be able to bring that one to life at some point. The blanket is now available for preorder on our shop, in case you might have missed the campaign! Check it out here.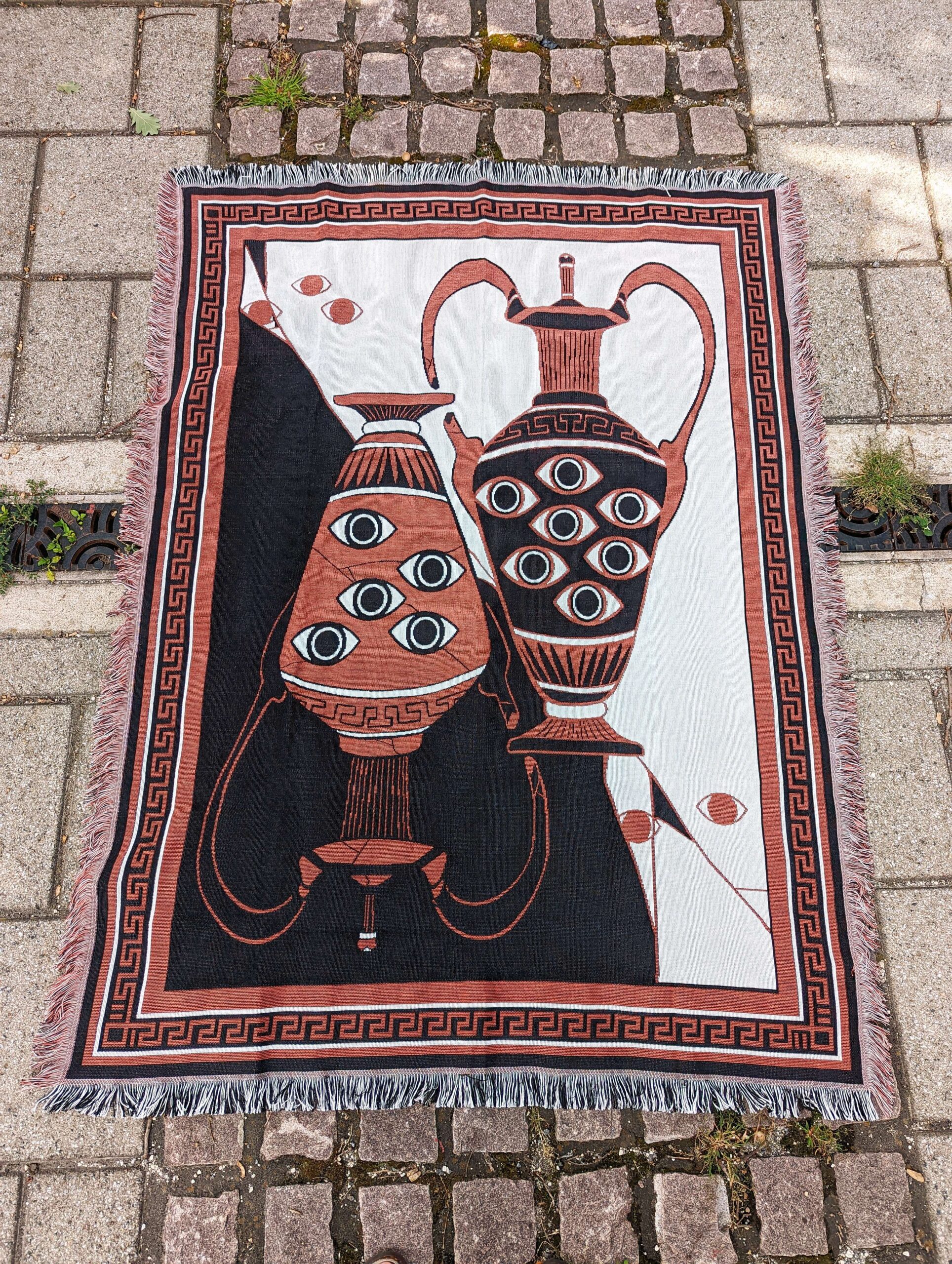 Spooky Sale Time!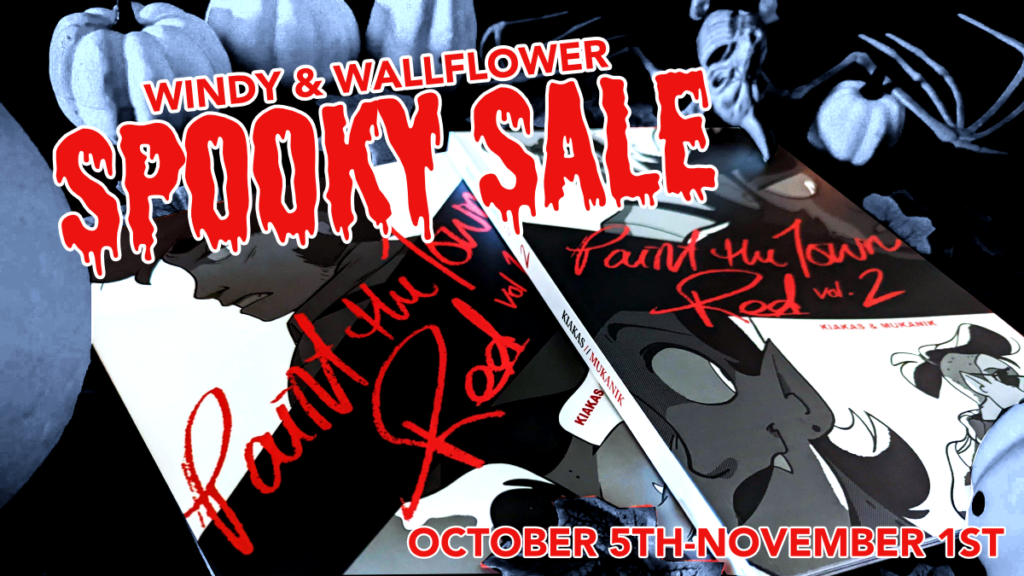 ALRIGHT. Aside from all of that, now begins the spooky sale on our shop! We have a lot of things on sale, plenty for the first time ever! You can browse them all here, but here are some highlights: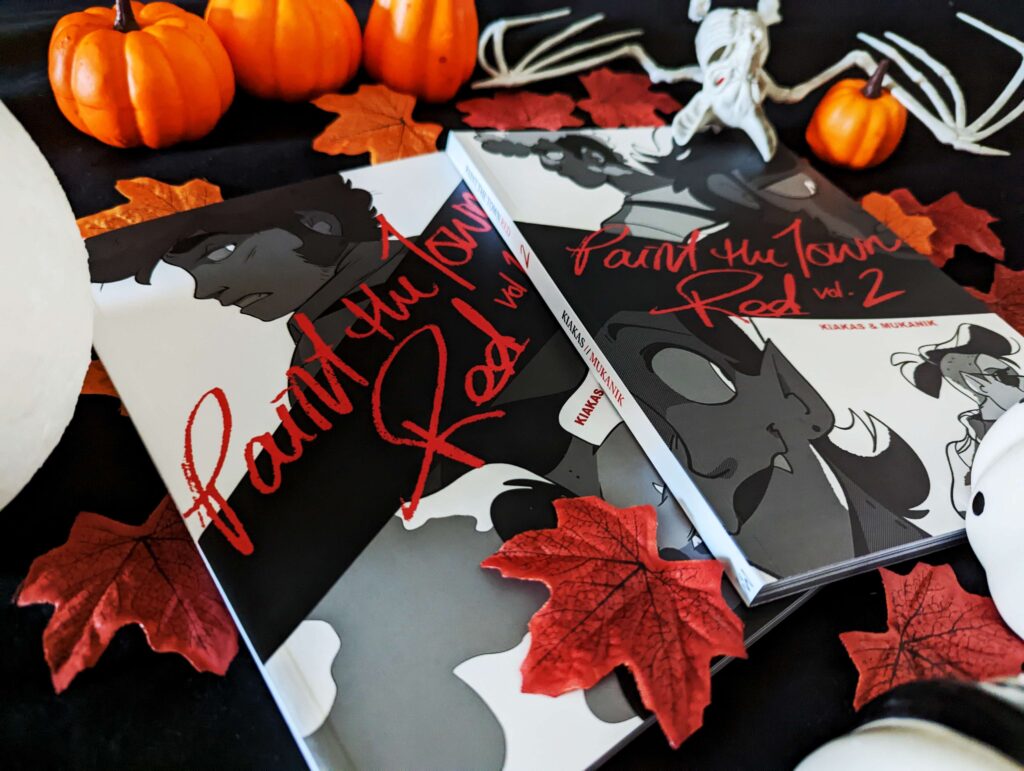 Paint the Town Red is always here for our spooky sale. Grab both volumes for a discounted price, and dig into our queer as hell vampire and werewolf drama this spooky season! Get it here!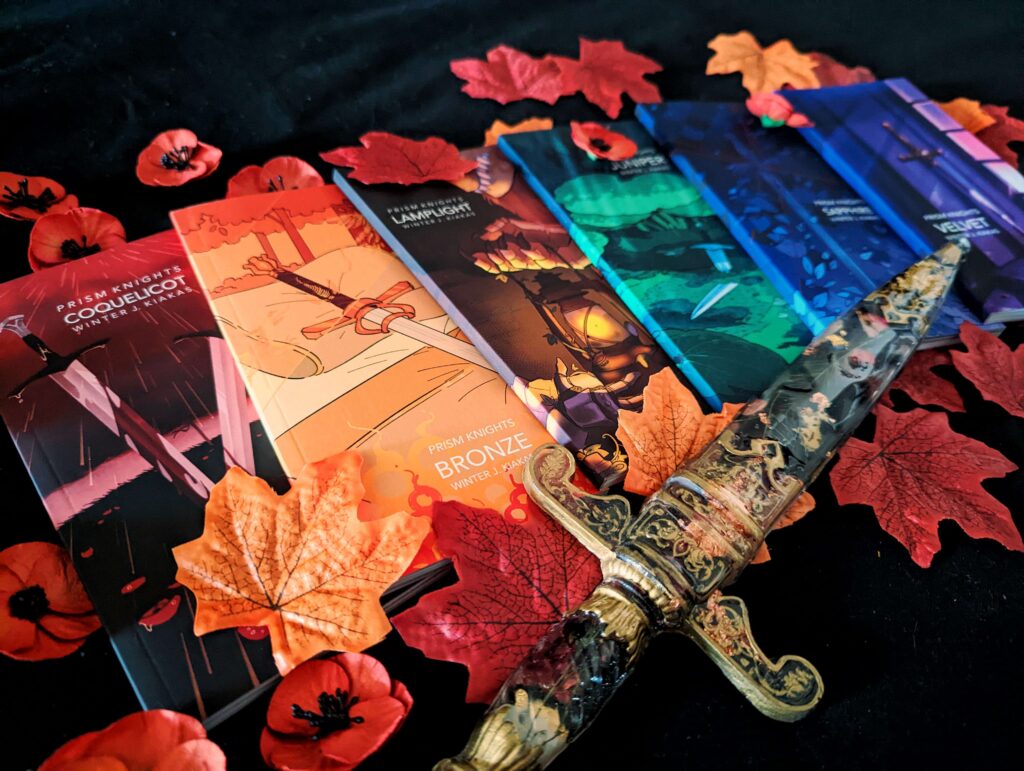 For the first time, Prism Knights has joined the spooky sale! You can get each individual volume for a discounted price. Check it out here!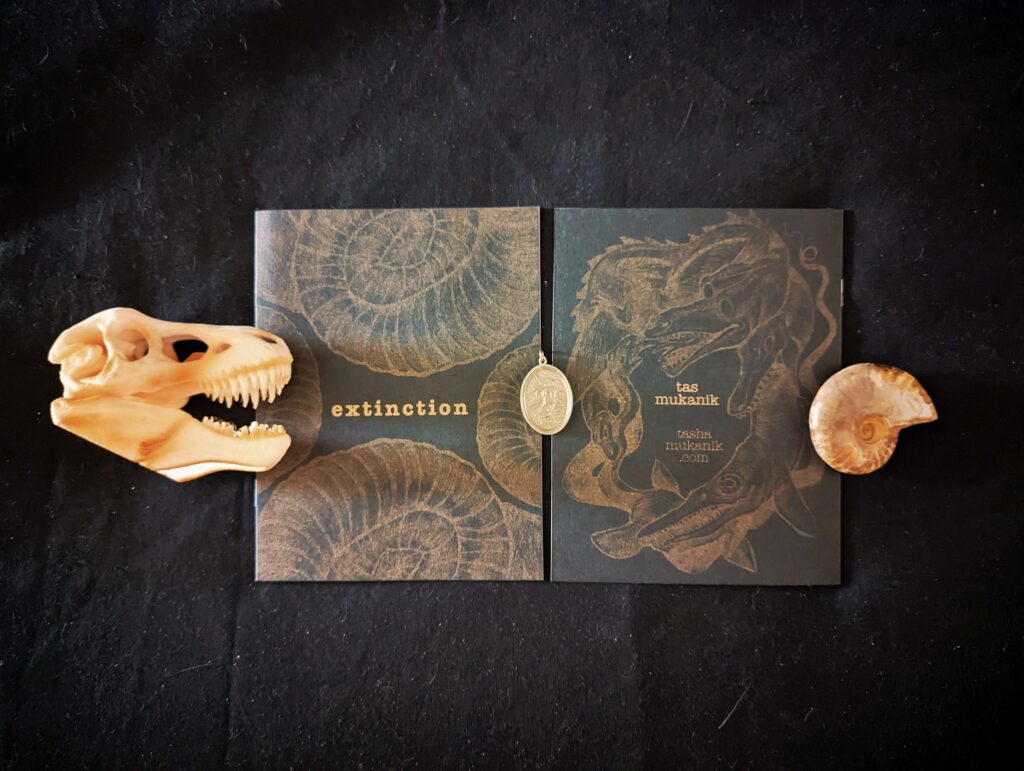 The zine Extinction is also on sale for the first time ever! A nice little existential dread to add to your month of horror. Check it out here!
Finally, our little 18+ comic The Magic Word is also on sale for the first time! If you're looking for something a little more… spicy for this spooky season. Check it out here!
On top of all of this, we also have plenty of pins and other merch on sale (including the entire Greek Myth pin sets!). This sale will run all month long, until November 1st. We hope we can give you some great entertainment for this wonderful month!
Have a good, safe month, everyone!
-W&W